This August 28, the 76th Venice International Film Festival started and will continue until September 7. The Venice Film Festival is one of the year's most prestigious events, and celebrities such as Brad Pitt, Sofia Richie and many more are flocking there to show off some of the hottest fashion statements.
The Venice Film festival is a crucial moment for some of this year's biggest films and awards. But the Festival adopts a more relaxed, laid-back Italian vibe that resonates into every aspect of the special occasion, especially in the fashion scene. So, here are some of the best looks that we have spotted at this year's Festival.
Kristen Stewart
Kristen Stewart made an appearance on the red carpet for the Seberg Premiere wearing sequined red gown by Chanel. The tight bodice flattered her waistline and she kept accessories to a bare minimum highlighting her punky hairstyle.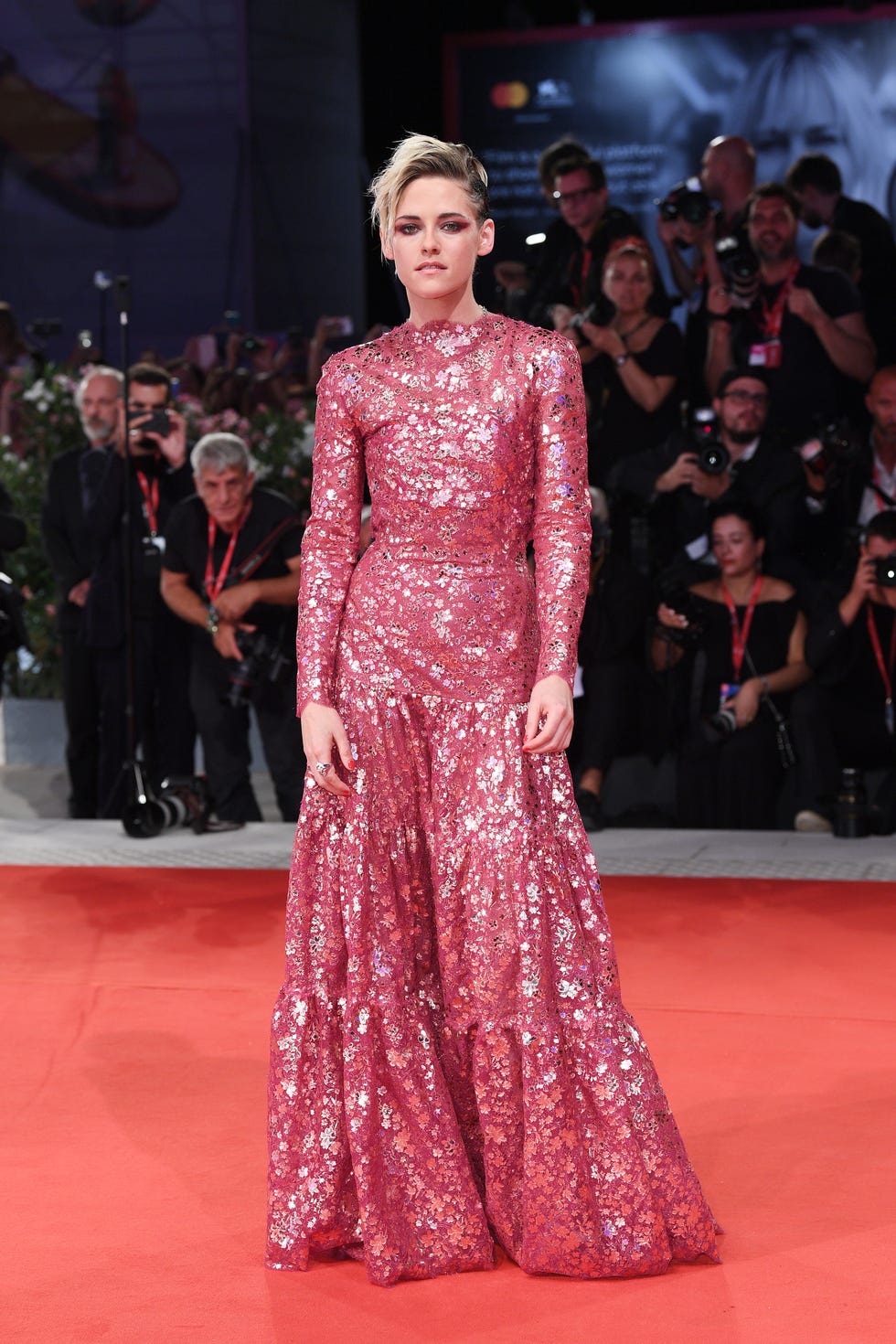 Candice Swanepoel
Candice joined the model brigade at the premiere for the film Marriage Story, wearing literally a striped blouse by Etro. She styled up her shirtdress with a bold leather belt and stilettos.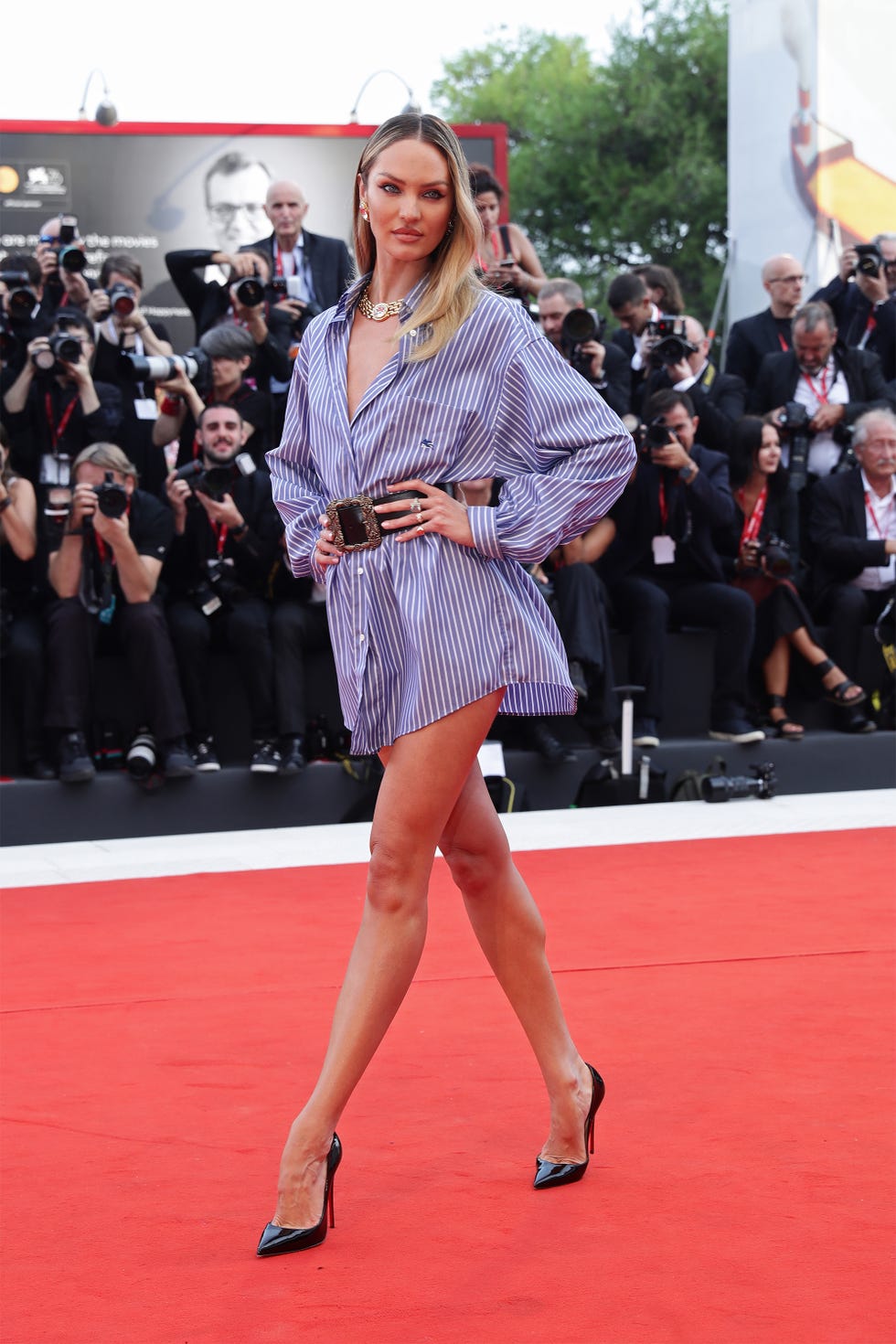 Scarlett Johansson
Johansson was a vision in her sparkly red gown as she premiered her new upcoming Netflix movie, the Marriage Story. Her open-back Celine gown gave us a glimpse at her tattoos on her back.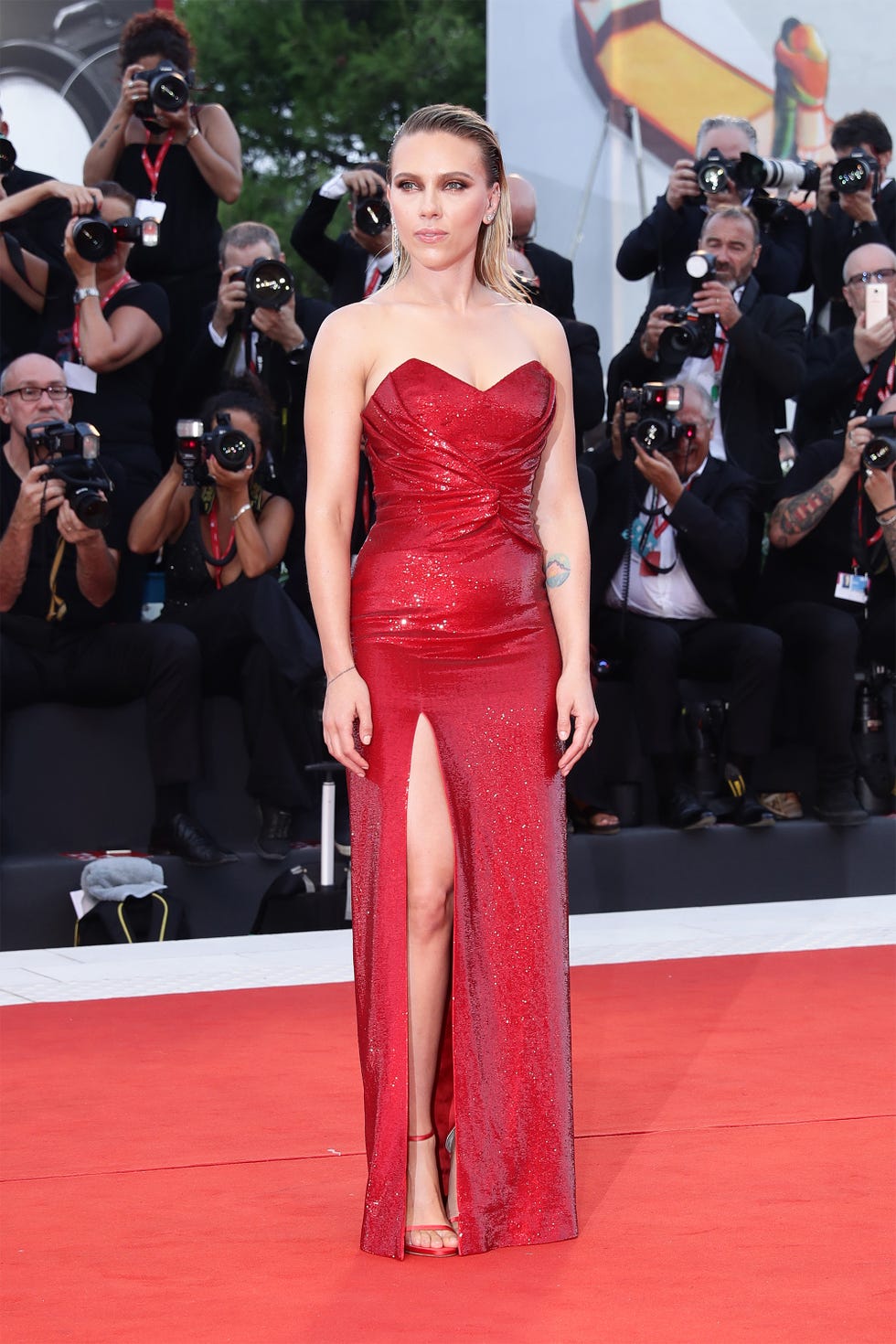 Barbara Palvin
Barbara stole the red carpet in her black strapless Armani gown at the Opening Ceremony for the Venice Film Festival. Her playful, flirty smile was contagious as she strolled causally down the red carpet.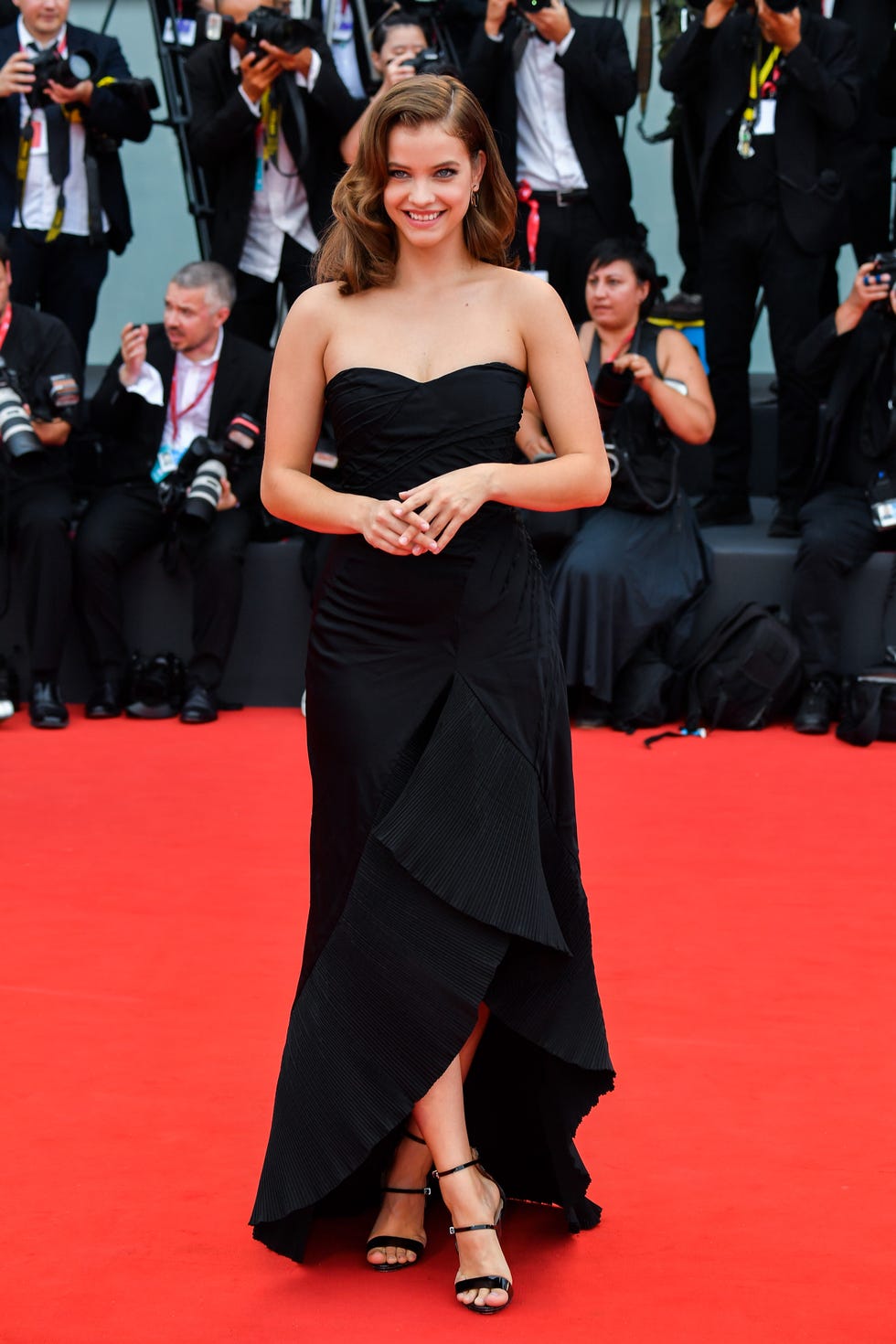 Kat Graham
Kat Graham arrived at the premiere for the film, The Truth, wearing a gorgeous yellow gown and Ermanno Scervino and Casadei shoes. Her look turned heads at the Festival and is one of the best looks of the entire event, so far.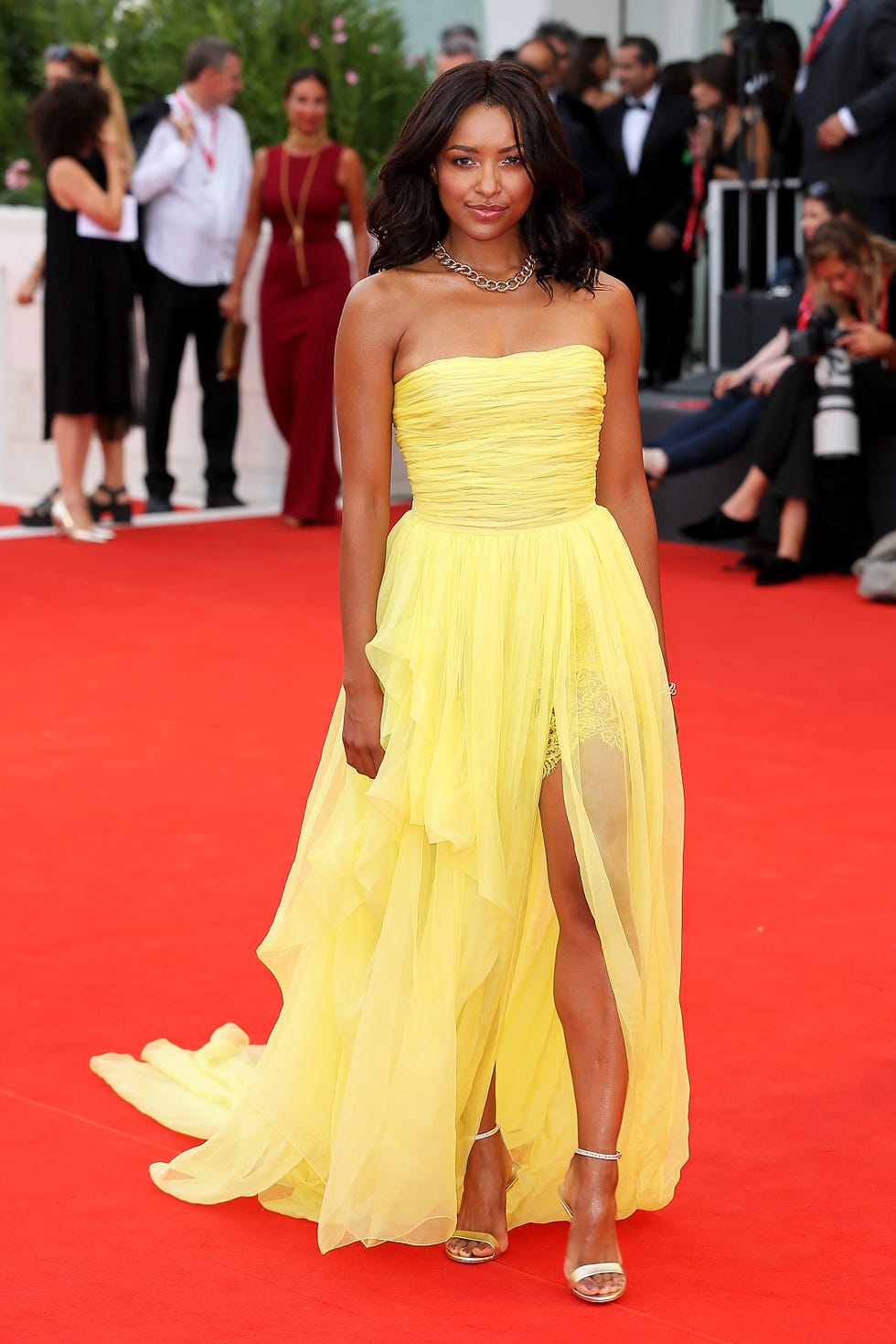 Sara Sampaio
The 28-year old model, Sara Sampaio, took our breath away at the Seberg Premiere by taking a walk on the wild side with her glittering black Armani suit.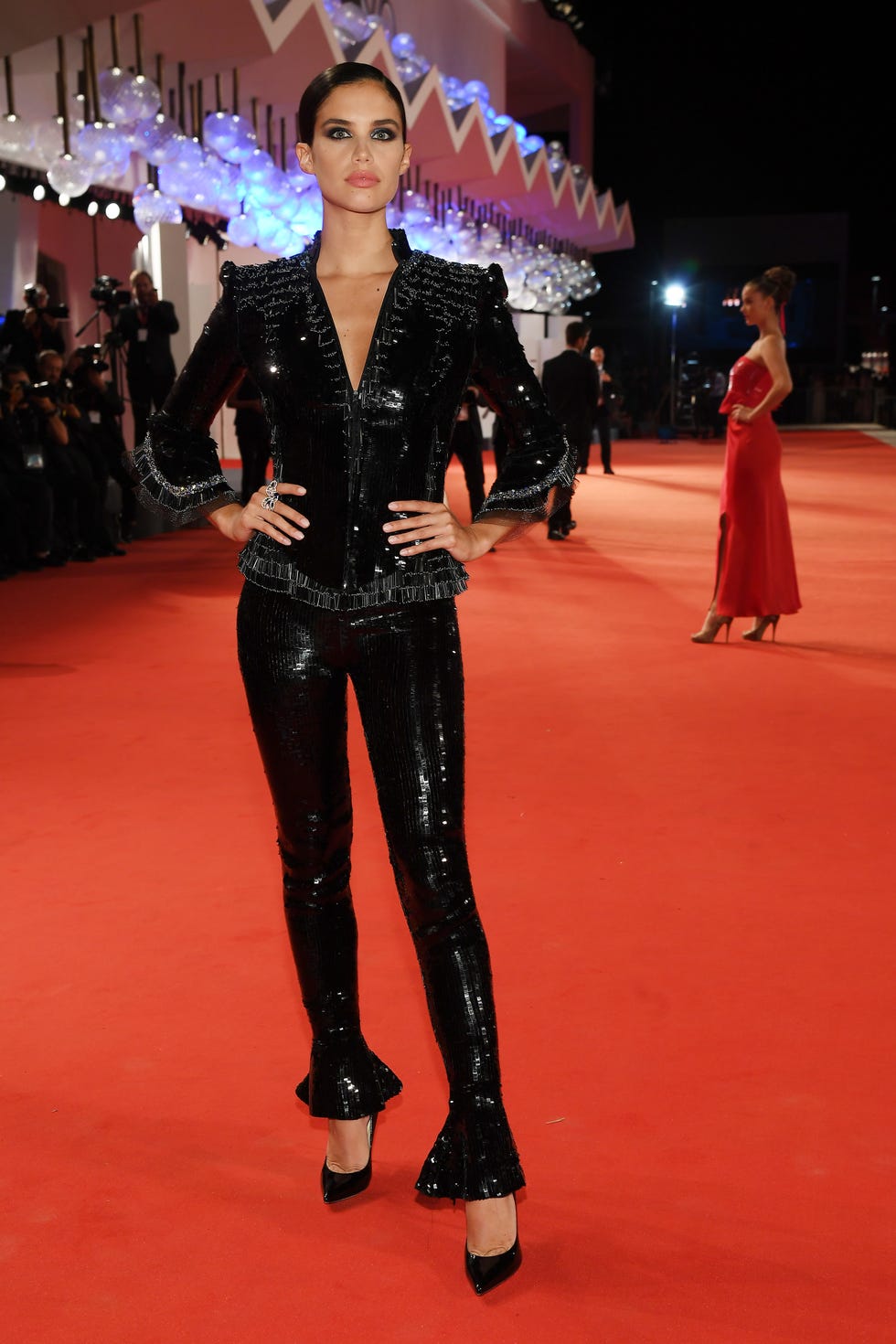 Penelope Cruz
Penelope Cruz reigned the red carpet for the Wasp Network last Sunday at the Venice Film Festival. Her gown is part of Russo's Fall/Winter Collection 2019, and it perfectly suited her personality. She looked bold, beautiful and simply enchanting.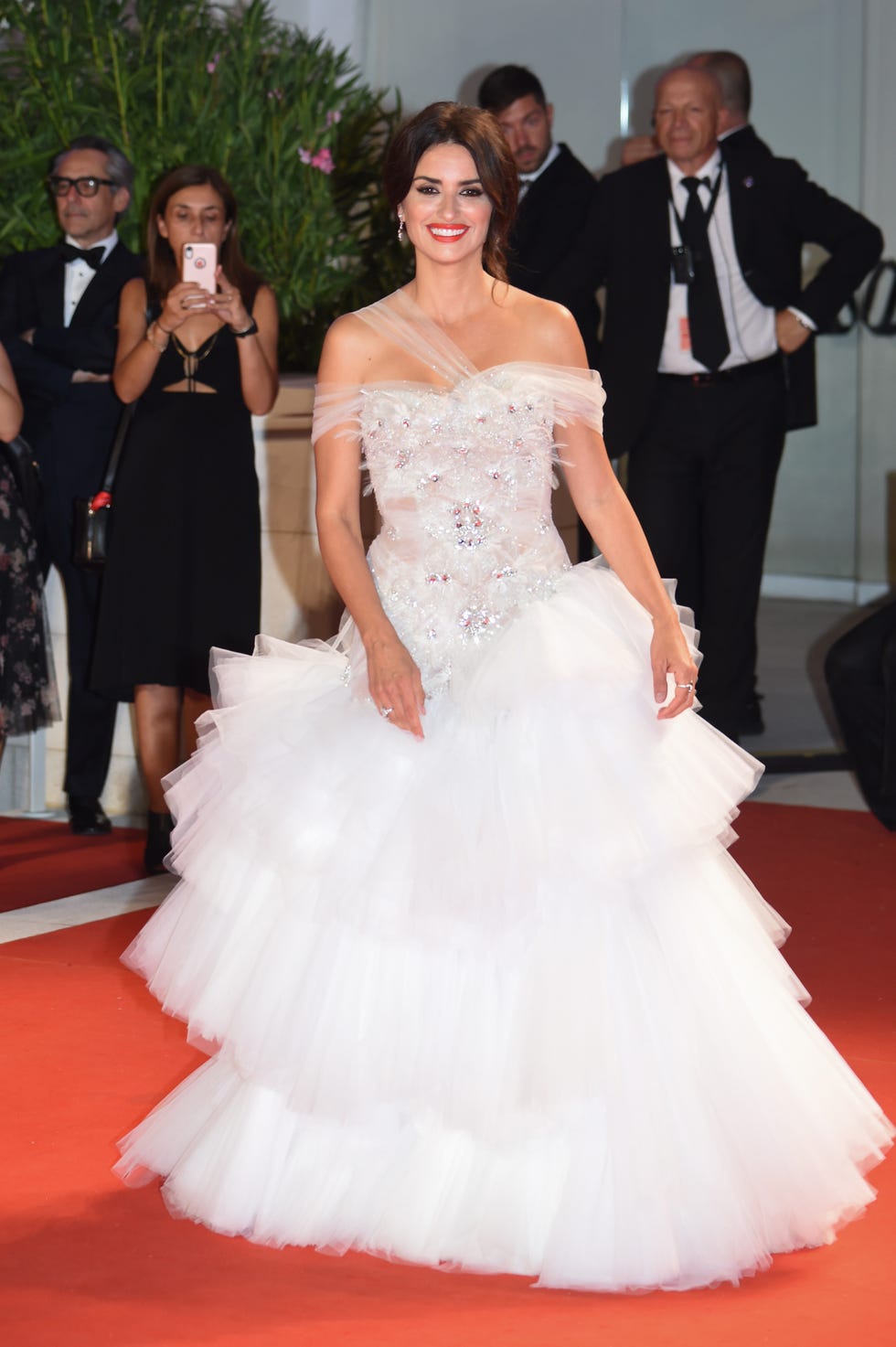 Cate Blanchett
Cate Blancett made her red carpet debut at the Joker premiere, bedazzling us in a black strapless Armani gown with oversized statement white earrings.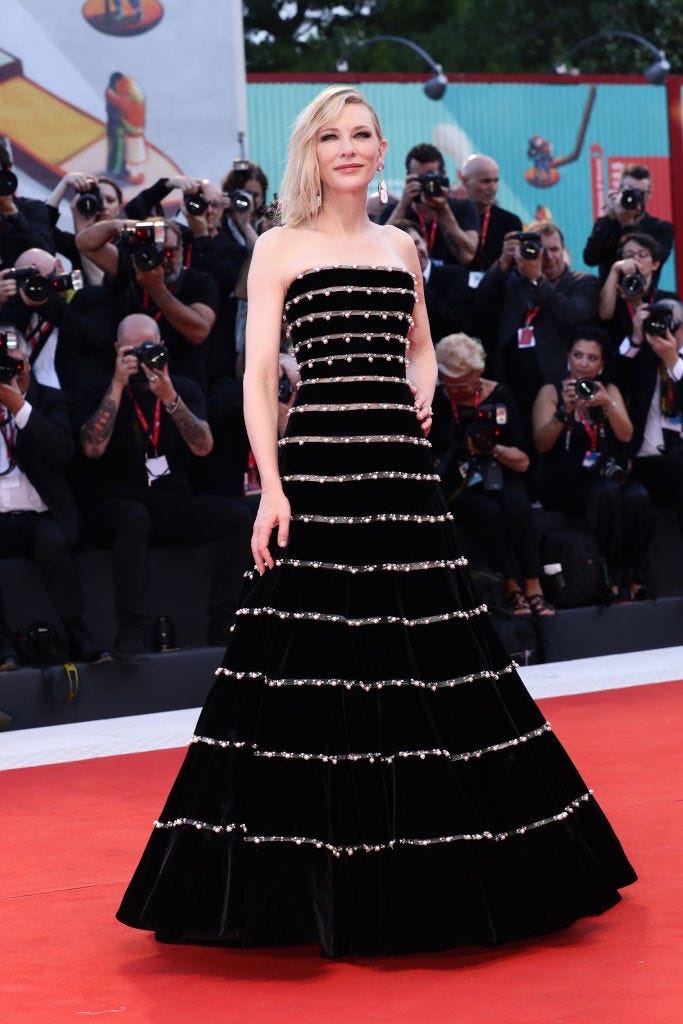 Meryl Streep
Meryl Streep strutted her stuff on the red carpet for the premiere of The Laundromat, wearing a Givenchy silk gown. If you are wondering if her gown is turquoise or blue or teal, you are wrong, it's cerulean.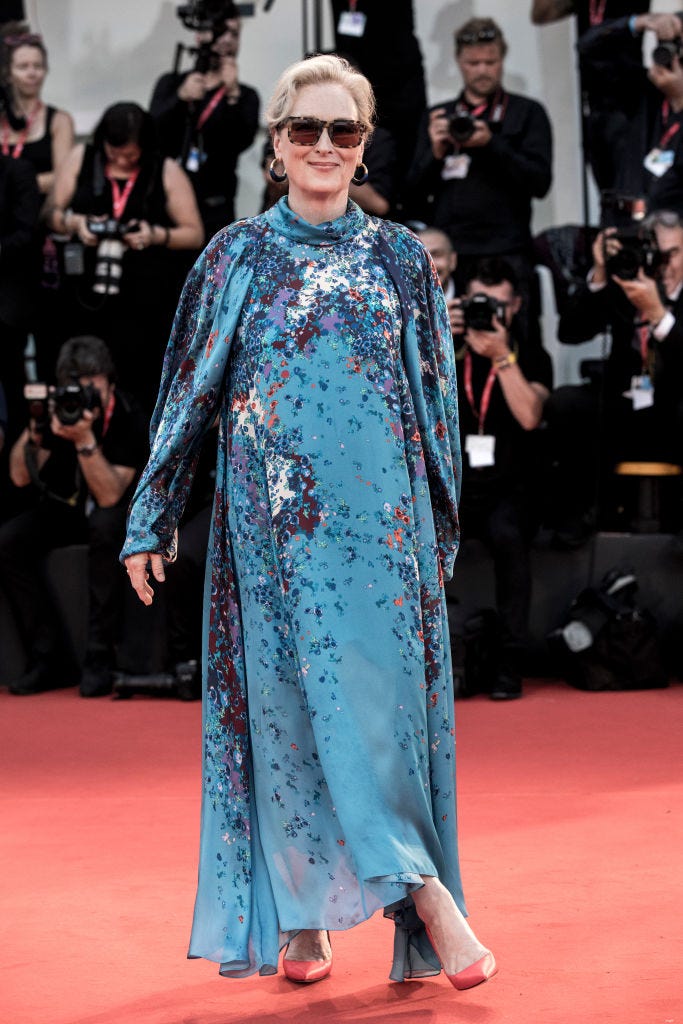 Iman
Iman shocked us in an over-the-top extravagant, dramatic violent printed gown by Valentino Couture. We are still on the fence whether we love or hate this look for Iman. What do you think?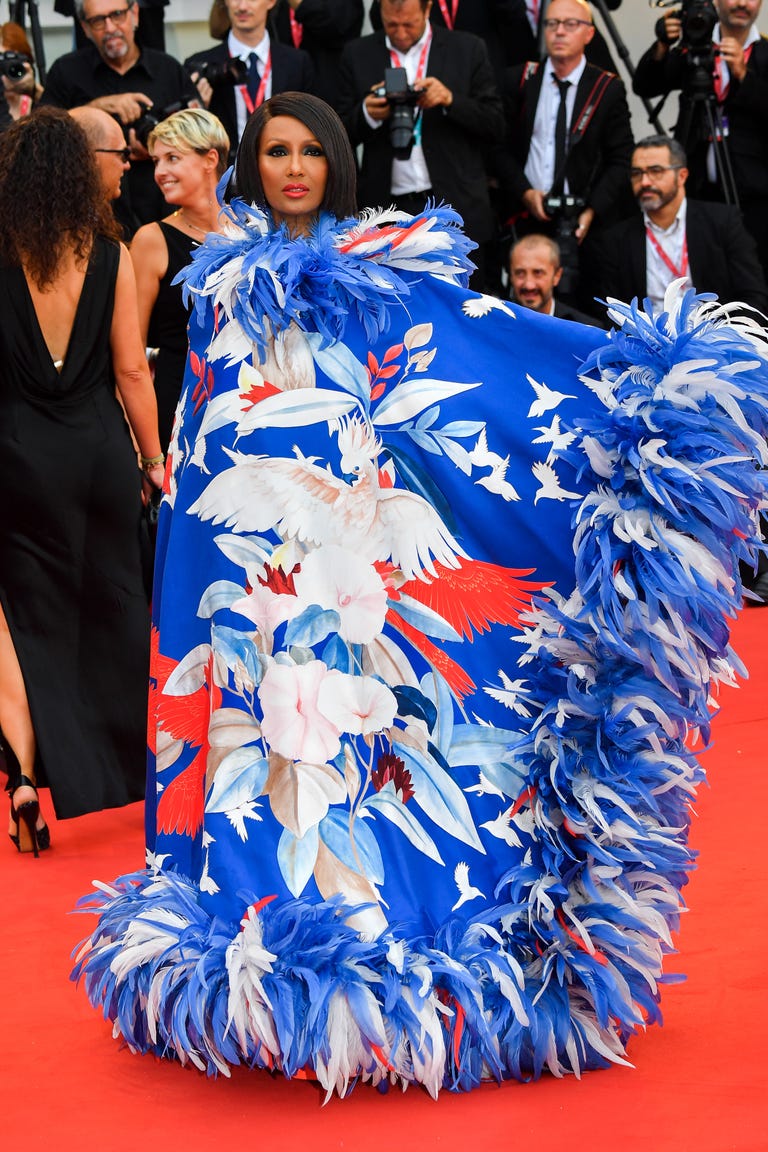 Sofia Richie
Sofia Richie looked all glam with her black two-piece ensemble with a cropped top and high to low maxi skirt with oversized pockets. She kept her jewelry simple with a pair of strappy heels.