After a long hot summer of too few red carpet moments to keep us on our fashion toes, we are ecstatic to announce that the Awards season is back! The Emmy Awards in Los Angeles reminded us of why we love awards shows, as it gives us a chance to check out the hottest stars and celebrities while they strut their styles on the red carpet.
Even though Game of Thrones ruled this year's Emmy Awards Show, there were plenty of nominees' styles whose ensembles were definitely worth taking a second take with Emilia Clarke, Sophie Turner and Sandra Oh. Plus, the list of presenters took our breath away, from Kim Kardashian and her sisters, Kendall and Kylie Jenner.
So here are some of the boldest, brightest and breathtaking looks of the evening:
Carice Van Houten
Van Houten made a dramatic entrance with a colorful, graphic gown, which showed her patriotic sprit with the half painted American flag.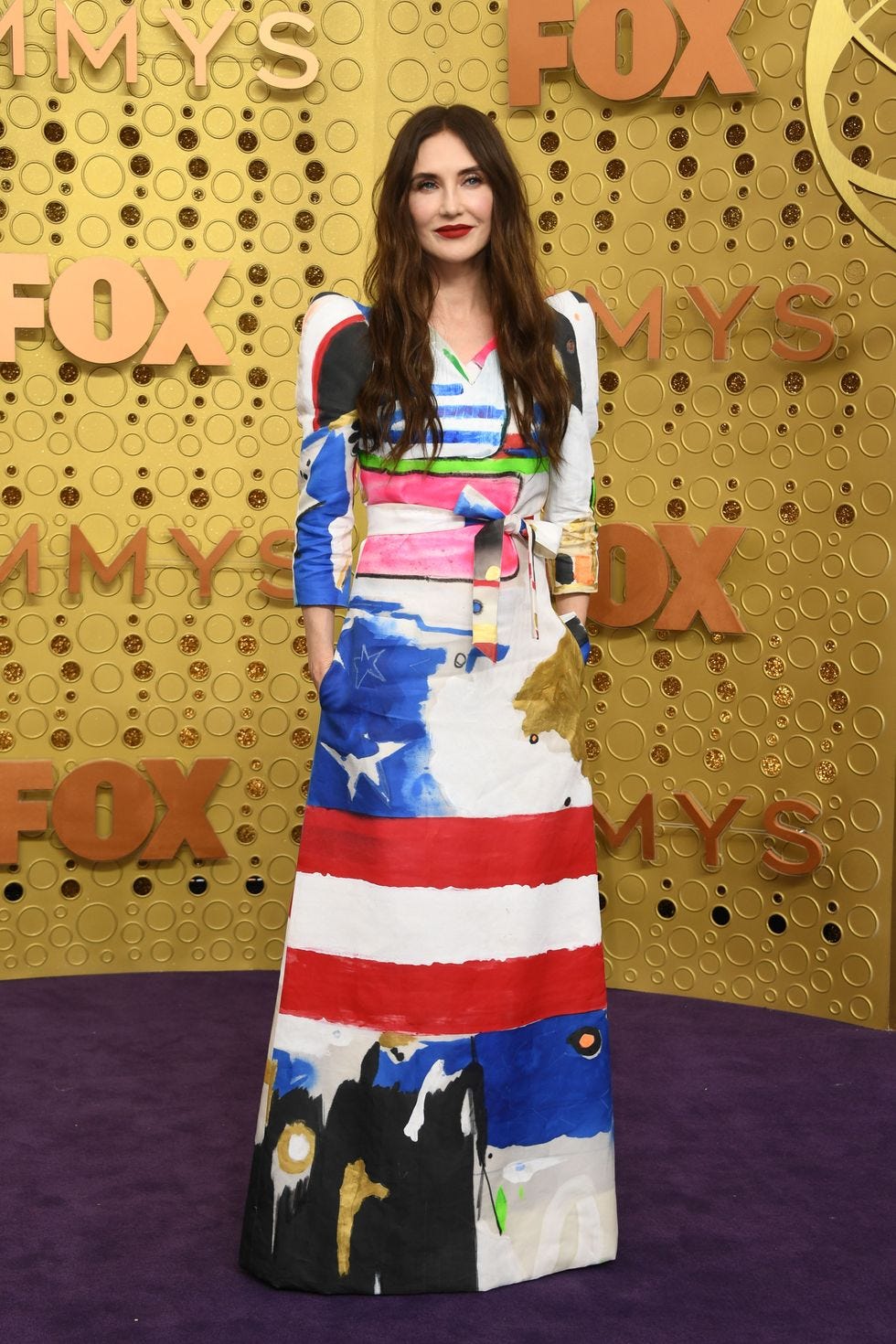 Isla Fisher
Isla Fisher oozed sex appeal at this year's Emmy Awards when she tackled the not so red carpet. The shimmery silver gown looked amazing against the purple carpet and gold backdrop.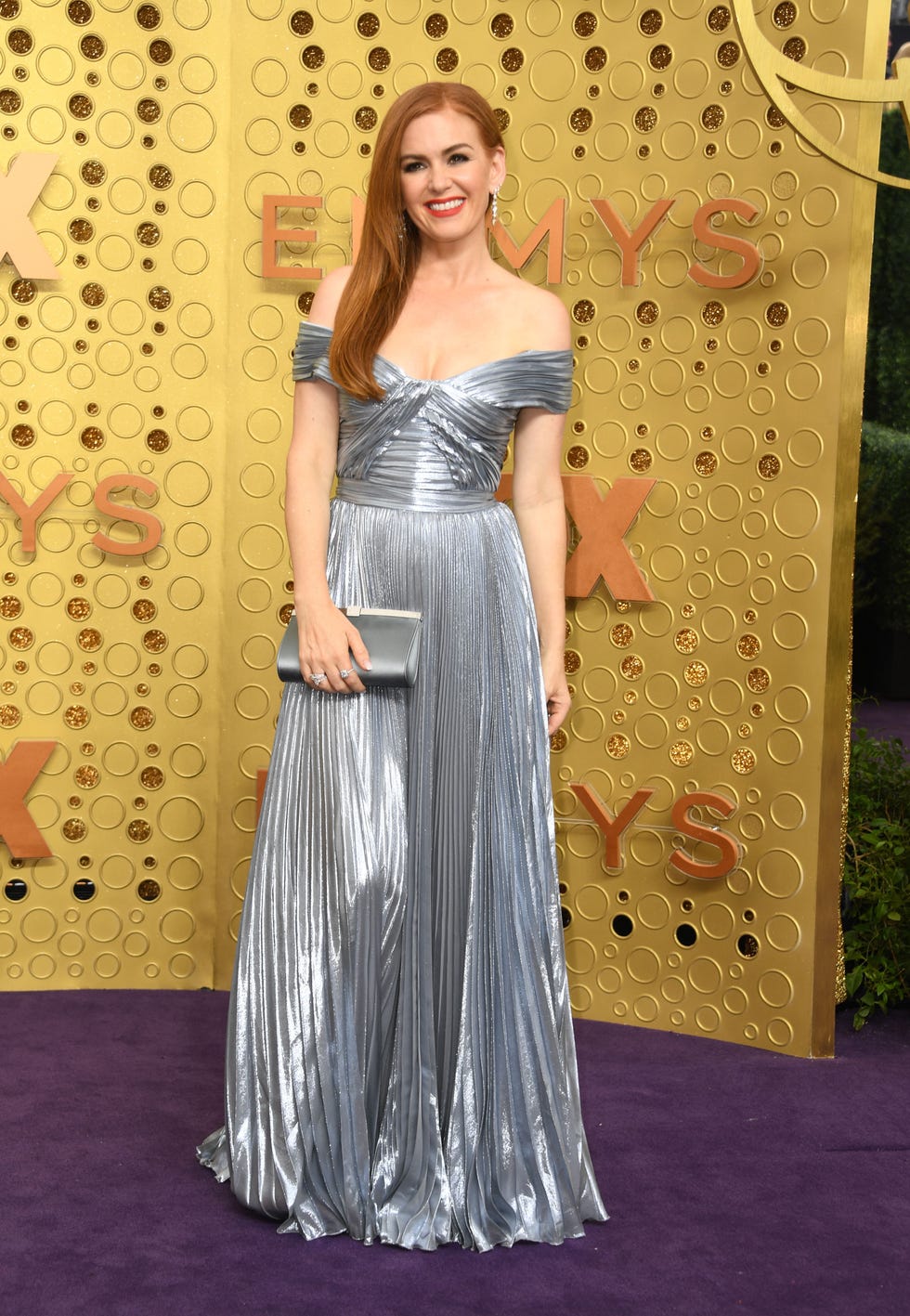 Sandra Oh
Oh, how we have missed you, Sandra Oh! Sandra Oh has been winning awards left and right for her role in the extremely successful "Killing Eve" series. But she rocked it on the purple carpet in her gorgeous pink Zac Posen gown.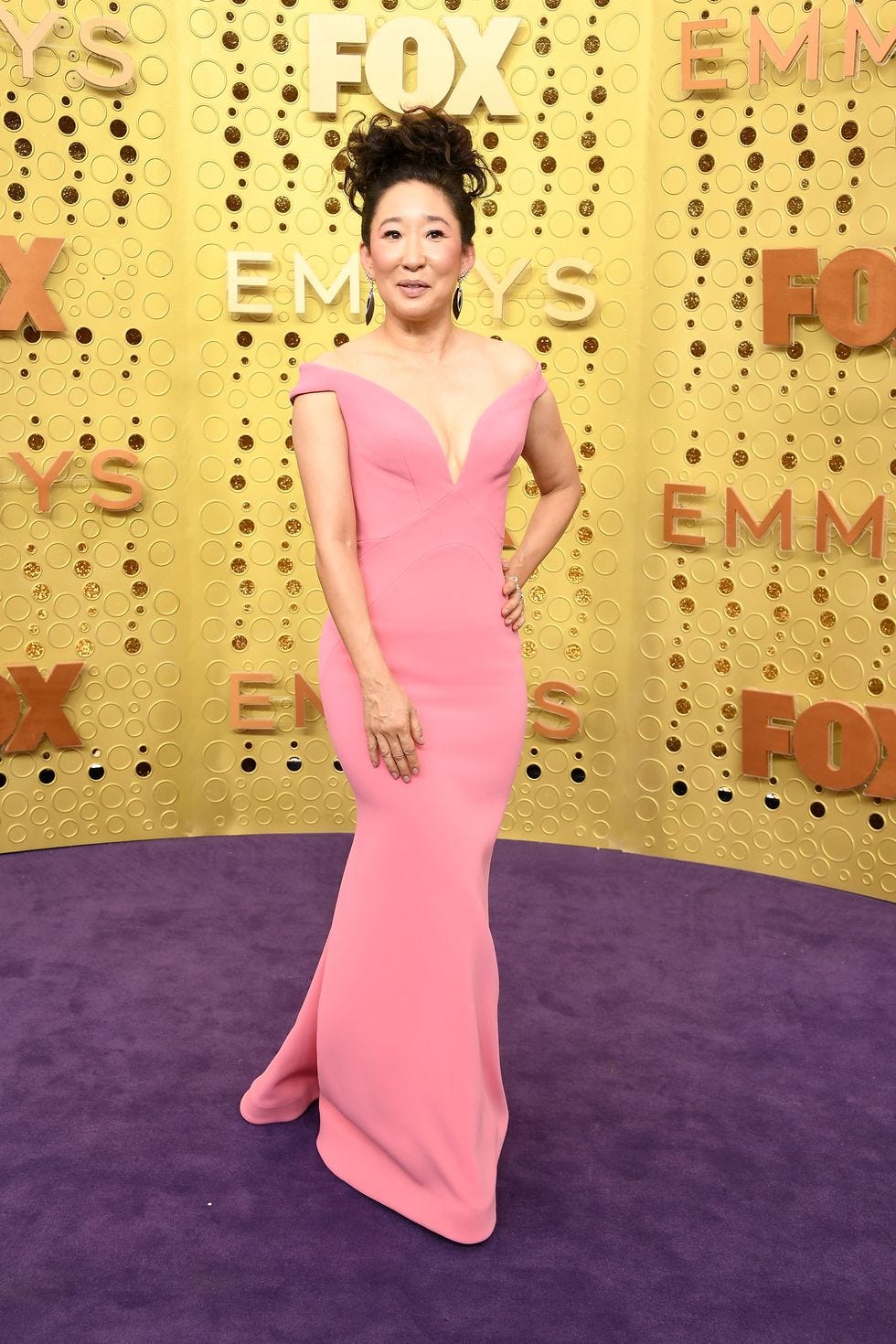 Naomi Watts
Naomi Watts was probably one of the best-dressed celebrities at the Emmys this year with her black Dior Haute Couture gown with a cute little matching belt. But we couldn't help but admire her new updated bunt bob haircut.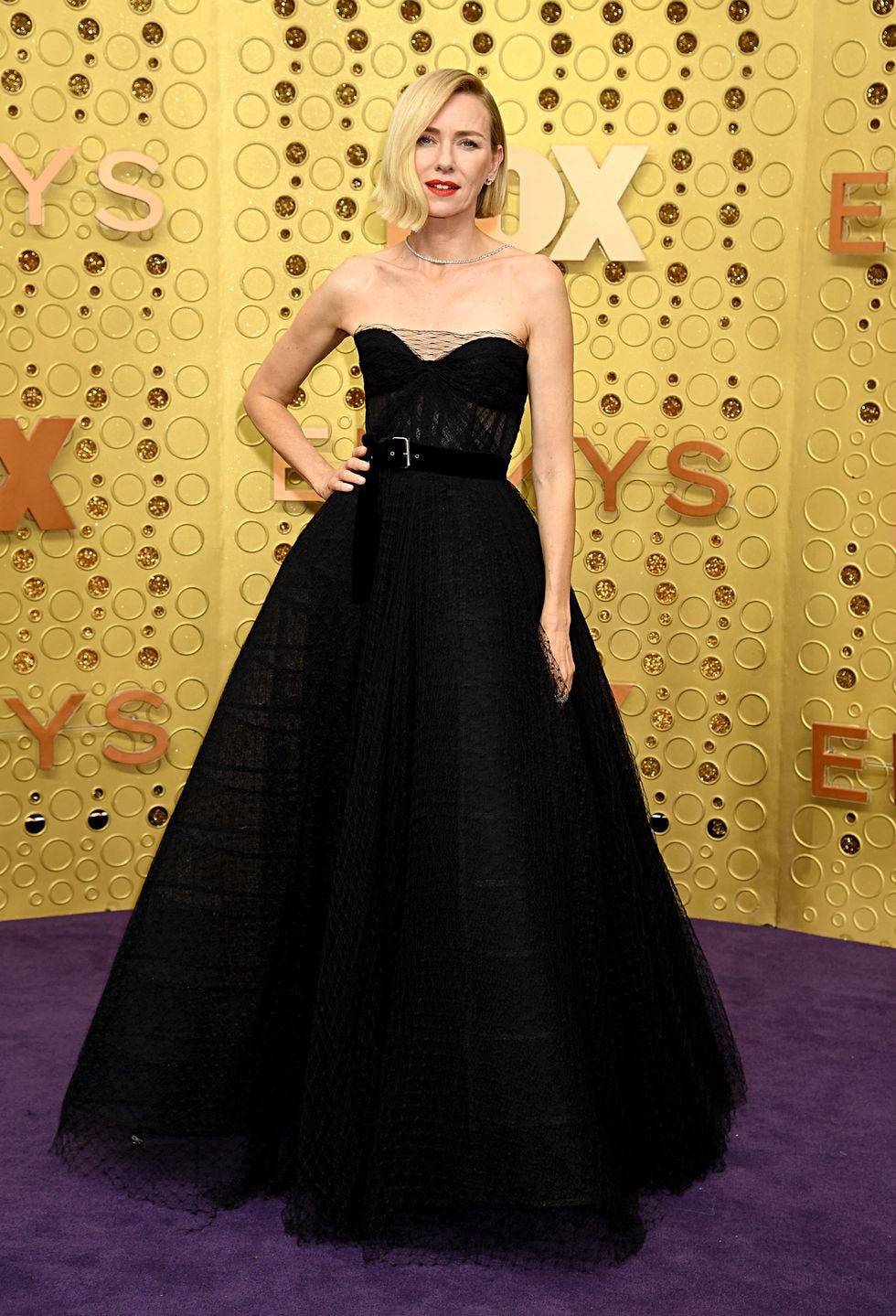 Julia Louis-Dreyfus
Even though fans are in an uproar that Julia Louis-Dreyfus didn't win the award for Outstanding Lead Actress in a Comedy Series, we think she deserved the award for Outstanding Dressed Actress on the purple carpet this year. She looked so powerful and strong in her gold gown by Oscar de la Renta.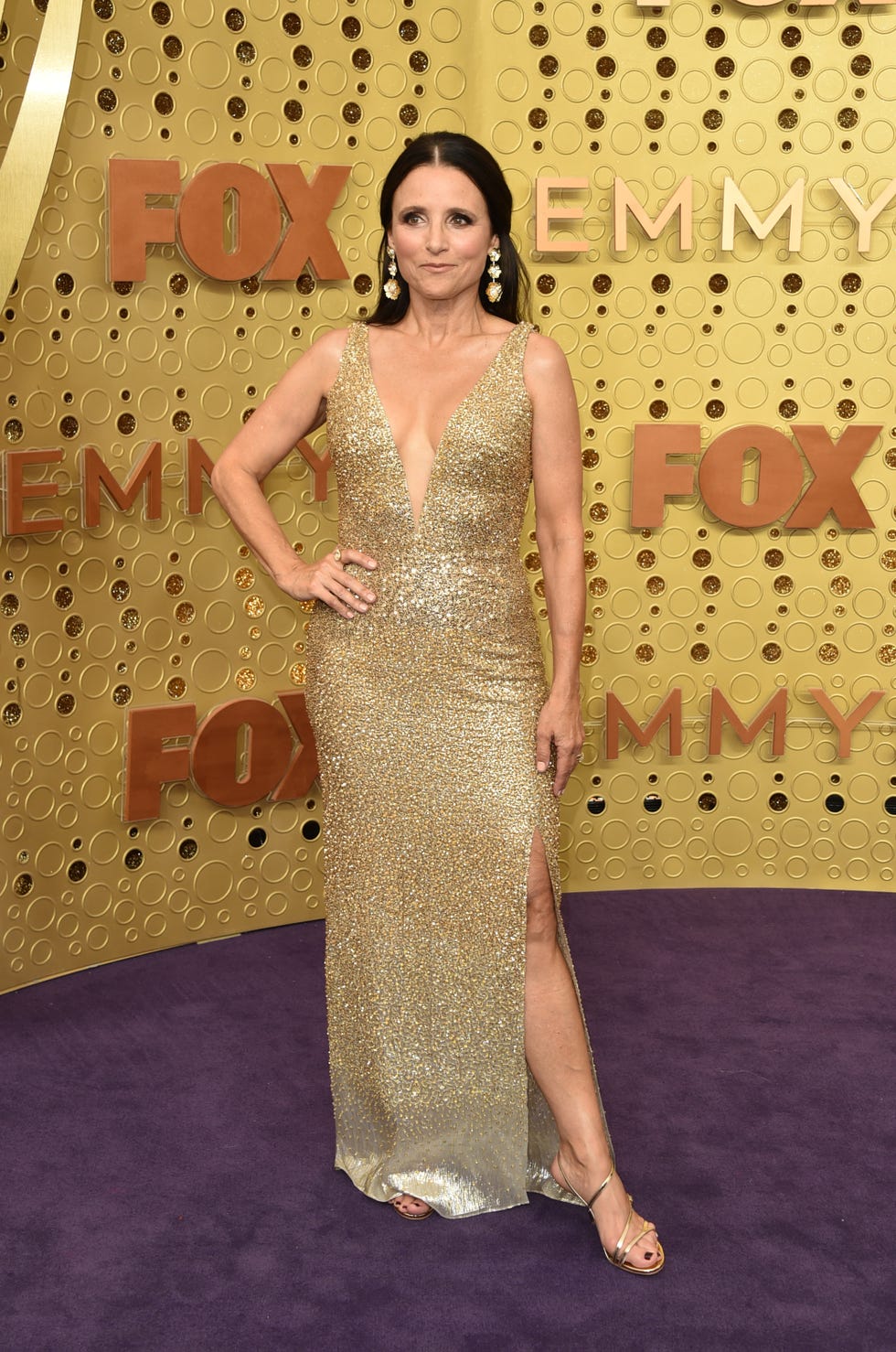 Kristen Bell
The Good Place star embodied an angel in her Dior gown at the Emmy's this year. But her dress is more than just a simple gown, as it was designed to perfectly match Kristen's colorful makeup from her role in the series, The Good Place.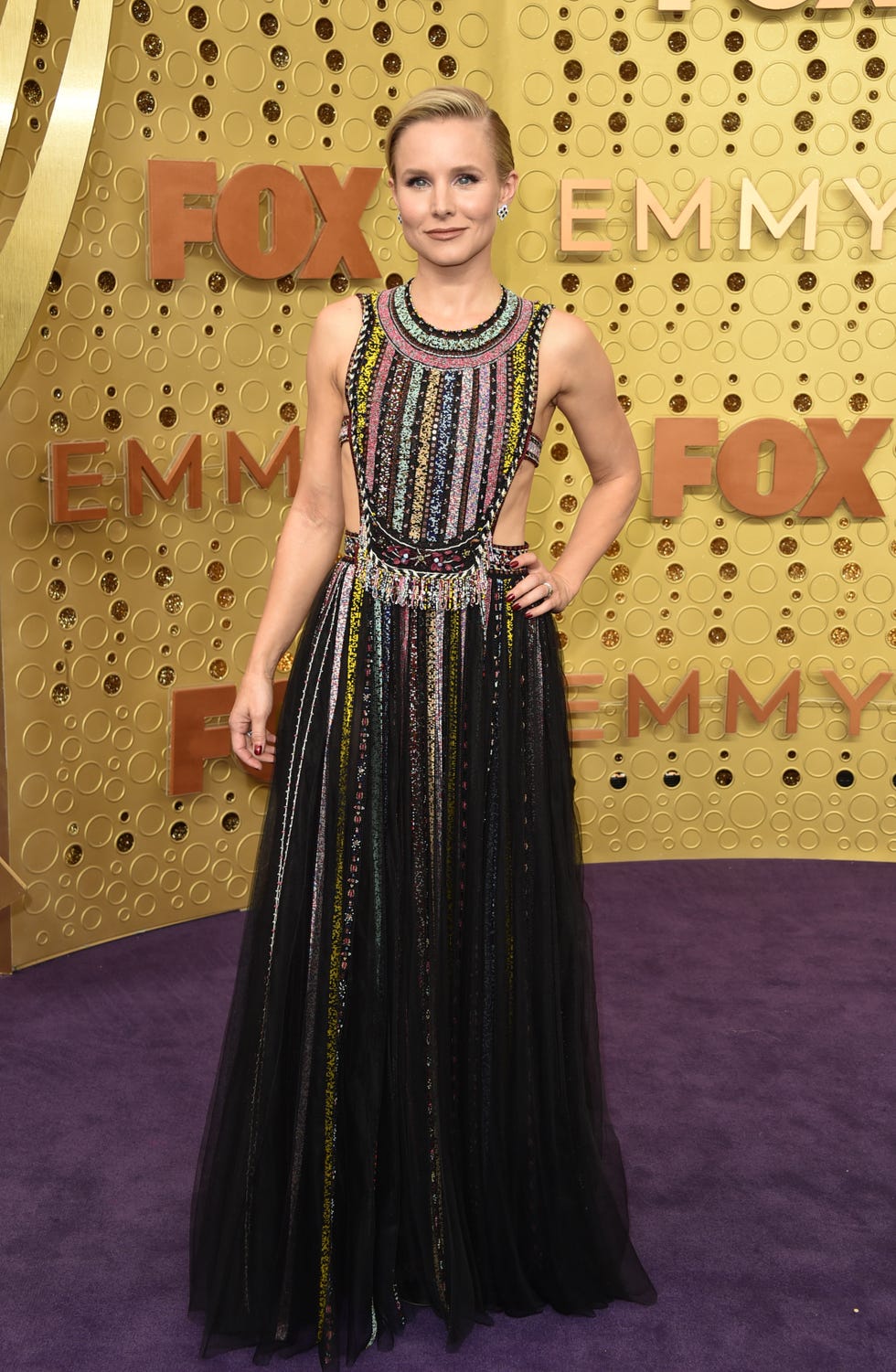 Emilia Clarke
The Game of Throne actress might have ditched her goldilocks but she still managed to take our breath away, with her plunging neckline, navy gown by Valentino. She kept the style minimalist, by only wearing simple emerald earrings.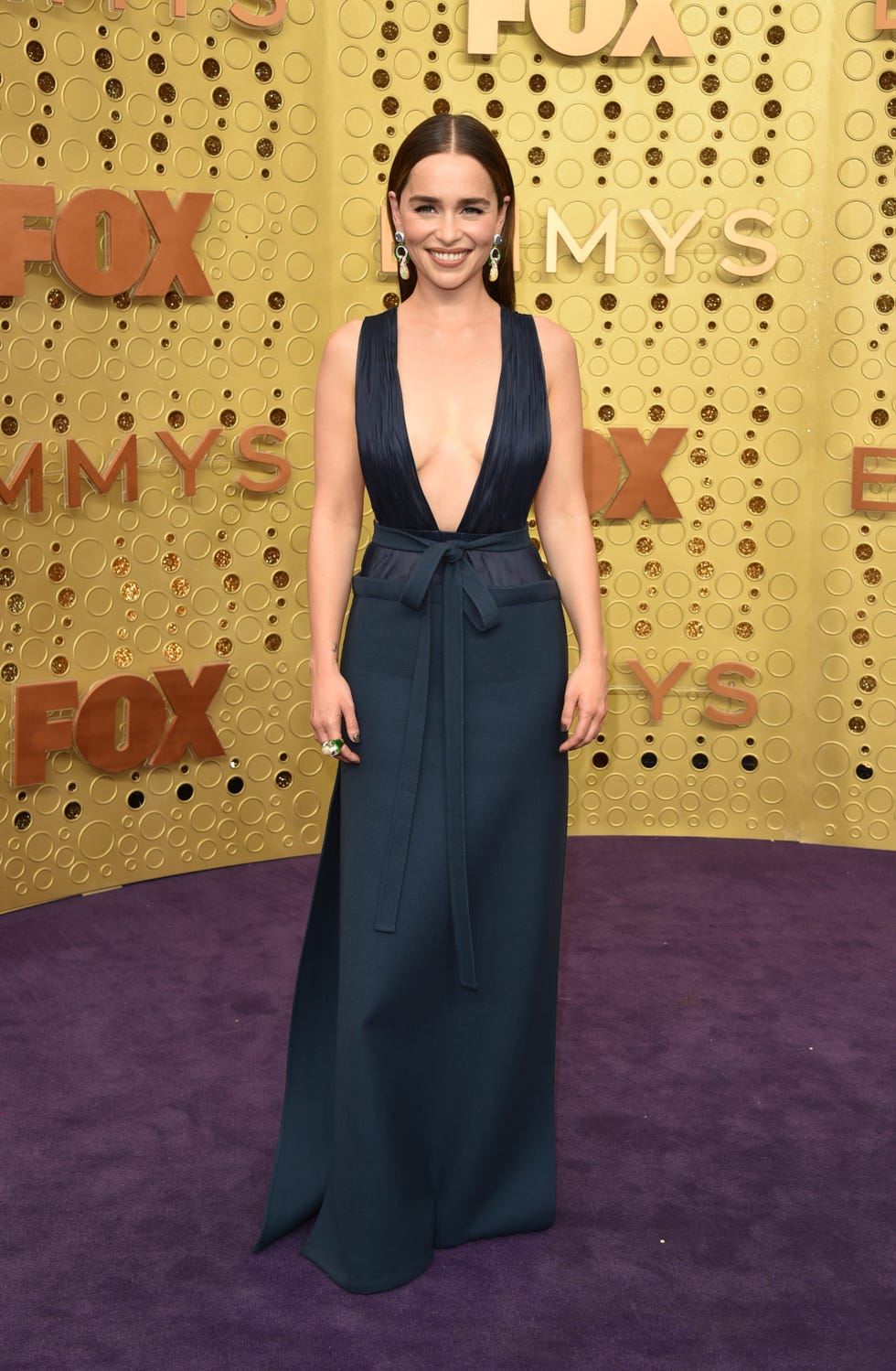 Maisie Williams
Maisie Williams played the role of a London fashionista even off the set with a one-of-a-kind design by JW Anderson. The sparkling gown didn't need to accessories except for her crystal heels, transforming her into a modern day Cinderella.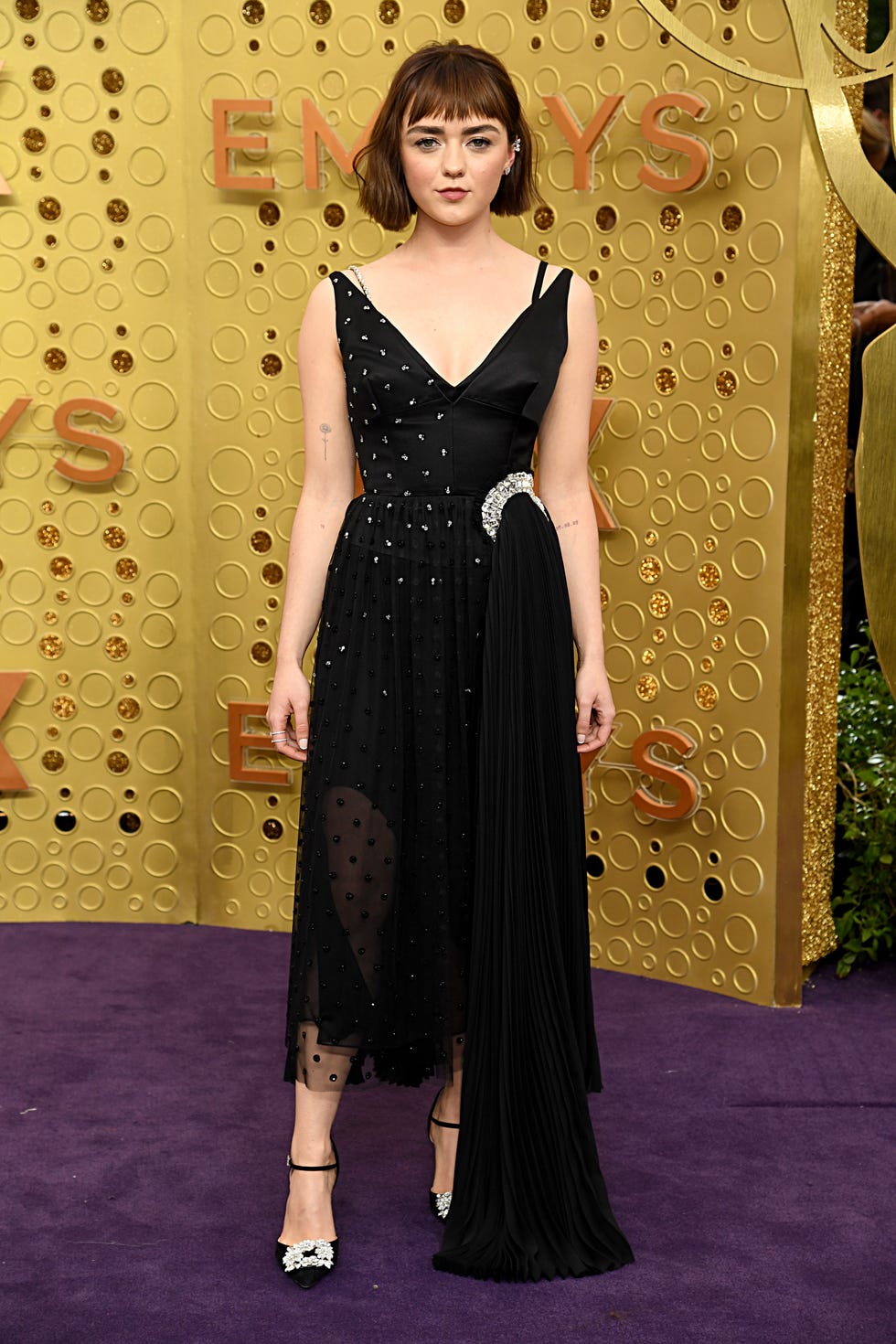 Zoe Kazan
Zoe Kazan wrapped herself up into a complete fashion disaster at this year's Emmy Awards. Shall we say anymore?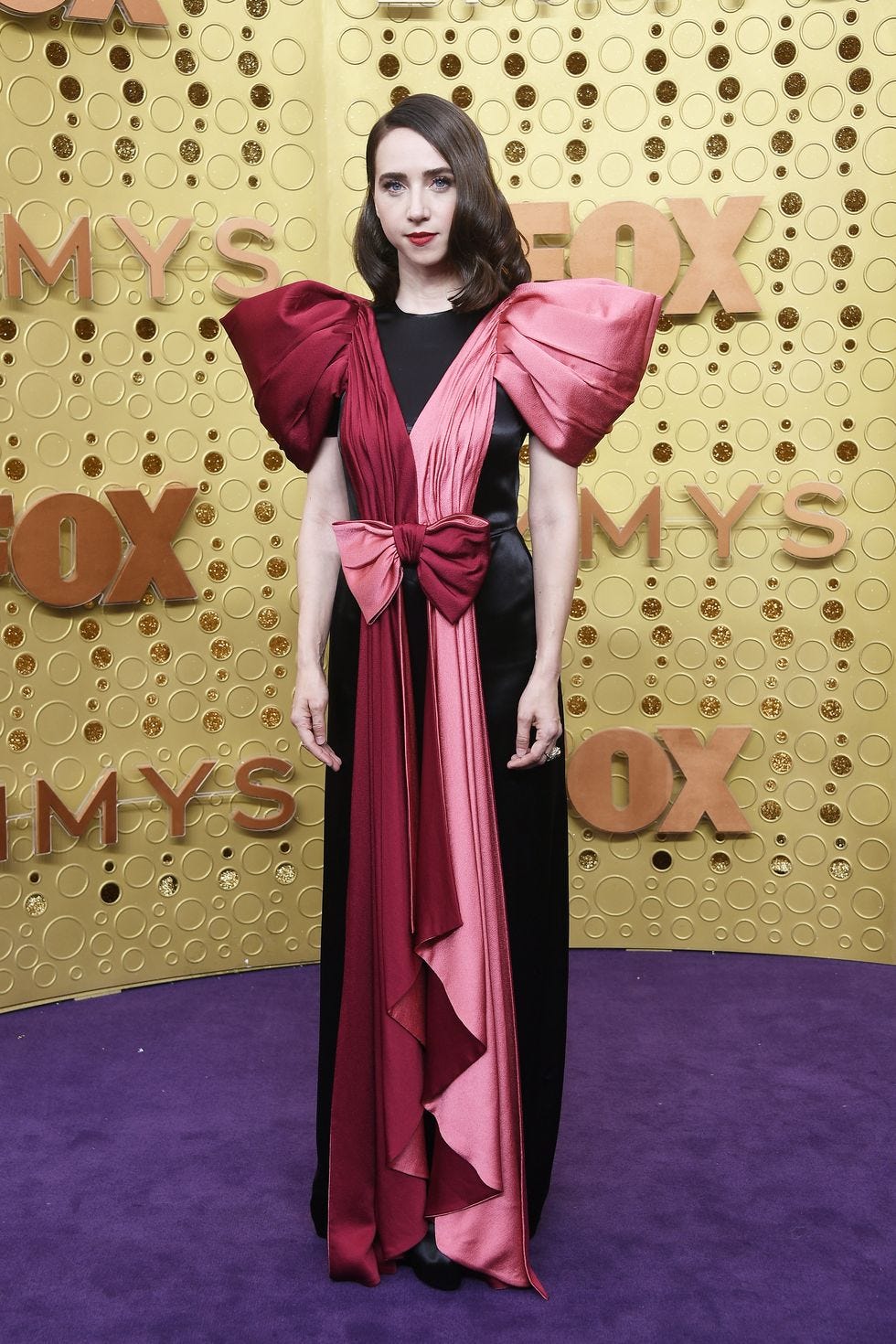 Kerry Washington
Kerry Washington is never one to disappoint us on the purple carpet and this year reminded us that she loves to take risks. Kerry looked ready to dance the night away in her sequined trousers by Alexandre Vaulthier Haute Couture and Christian Louboutin heels.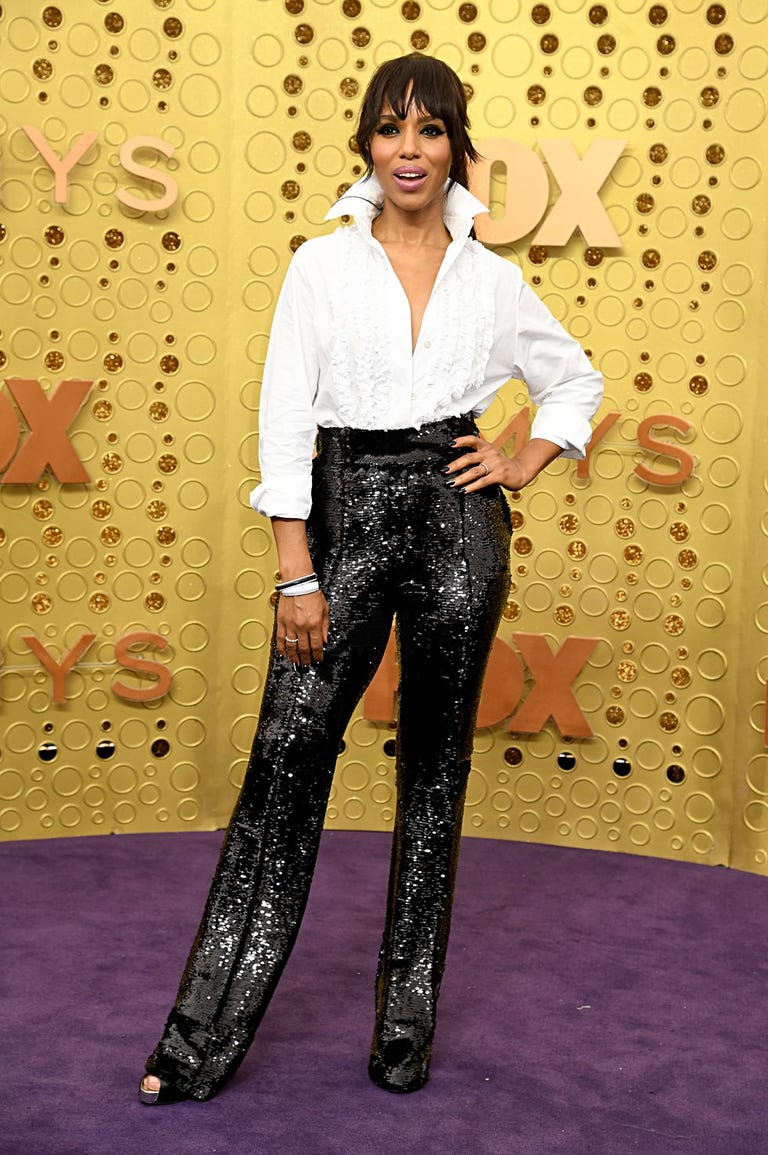 Sophie Turner
The Games of Thrones star looked elegant and stunning in the soft-pink satin gown by Vuitton with a diamond choker.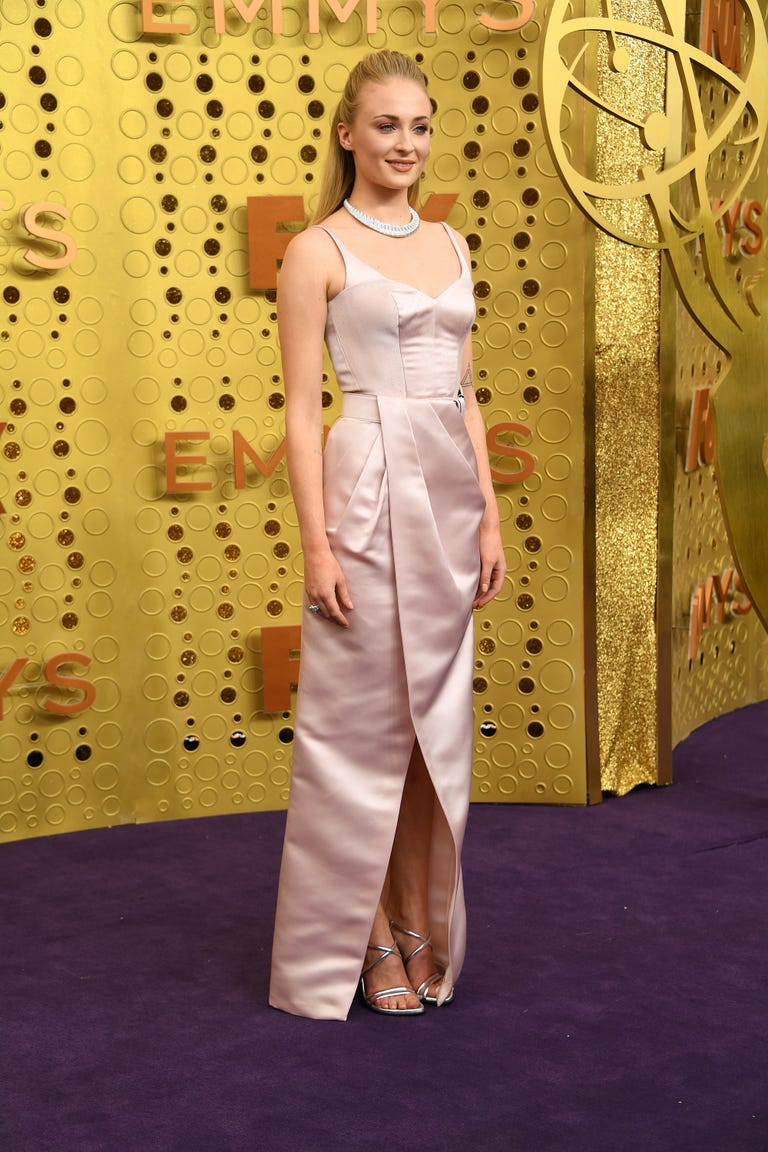 Mandy Moore
We don't see enough of Mandy Moore on the red carpet and especially since this year she was an undeniable hit with her two-tone custom-made gown by Brandon Maxwell and Fovermark diamond earrings.