The Teen Choice Awards this year were held on Hermosa Beach in California. Hollywood's hottest celebrities showed up to make a fashion statement. Things were heating up even more under the hot California sunshine with some of the best summer style we have seen all season.
But, as with any awards shows, there are always some celebrities who come out on top and others who come out as big time losers. So, we have rounded up some of the most styling looks of the season and let's see if you can spot who was the worst dressed at this year's Teen Choice Awards.
Brittany Snow
The star of Pitch Perfect looked a little out of sorts on the umm, blue carpet this year. It looks like she had a conflict between deciding what dress to wear with the long mismatched ruffle on the side and back, then a classic little black dress.
Taylor Swift
Taylor Swift is shaking up the music and fashion world with breathtaking music that is complimented by her style. This year's Teen Choice Awards, she did not disappoint, wearing a patterned Verace jumpsuit and orange Kat Maconie heels. It was the perfect choice for a warm California afternoon.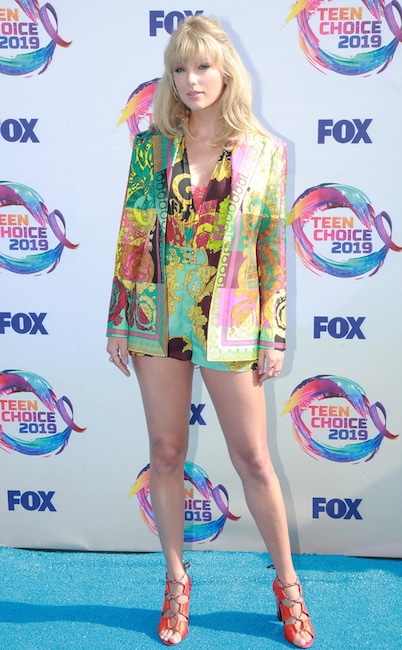 Candace Cameron
Cameron looked absolutely stunning at the Awards, wearing a playful leopard print two-piece with gold heels. She actually looked more like a cougar than a leopard. Beware young men, Candace Cameron is on the prowl in this hot outfit.
Maddie Ziegler
The 16-year old star looked a little older that she really is, in this baby blue pantsuit. We admire her fun choice of color for the occasion, but the pantsuit looks like something our grandmother might wear, minus the belt.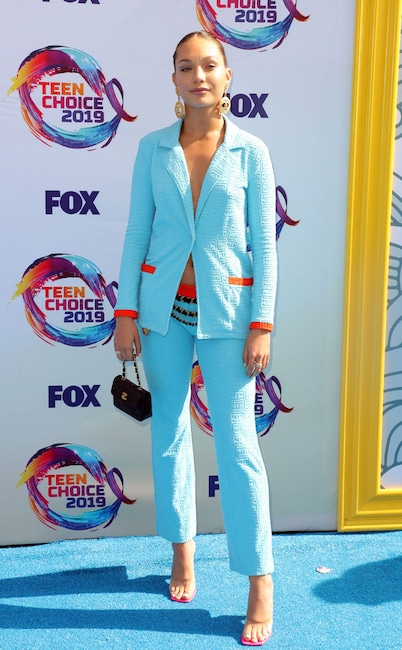 Jessica Alba
Alba never leaves us feeling disappointed with her dazzling red carpet looks and this year, she won the award for best dressed. She pulled out all the stops with her simple, summery floral gown.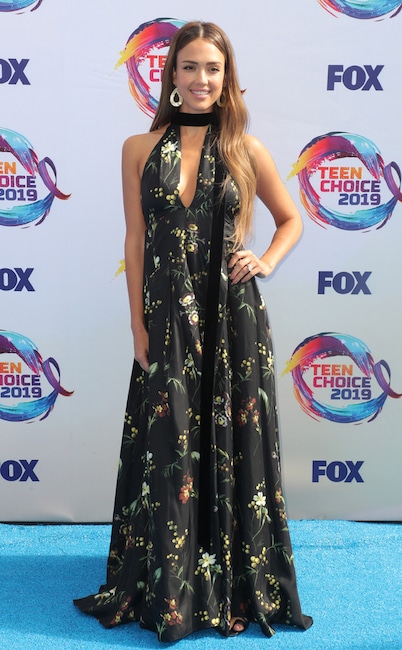 Laura Marano
Marano, the Perfect Date star, is known for turning heads and her choice for this year's award show is no exception. Her little ruffled pink dress definitely caught our attention and isn't a look we will be forgetting soon.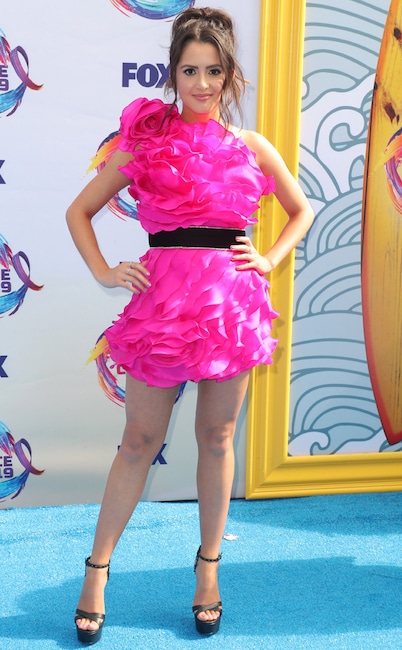 Zendaya
The former Disney star turned Euphoria star played her part on the red carpet by looking like a teenage diva with white stilettos and an oversized blouse with short shorts. She ruled the red carpet like she always does.
Emily Osment
We are a little bit confused by Emily's ensemble and the unimpressed look on her face. The actress just seemed bored, bored with her fans, the Awards show and overall, with her very boring outfit. What is with these old-lady outfits being worn by young hip girls at the Teen Choice Awards this year? We are so not digging it.
Tori Spelling
We can't decide whether we hate or just plain dislike this look. The former 90210 star gave us all of the flower power in the world with her sunflower patterned gown. She definitely added a little flare to the red carpet this year.