New York Fashion Week, Spring 2020, has officially ended with a bang! Some of our favorite fashion designers were bolder than ever with styles to take us from formal evening wear to sexy lingerie.
We saw a recent trend at this year's show that allows the viewer to buy what they see, right then and now. But, even if you order now, they won't be available until Spring 2020, so it is quite a risk in case the style doesn't take off in the next few months. But for those of us who are style savvy, we will already be looking for ways to incorporate buttery yellows and pistachio green into our wardrobes as soon as possible.
So get ready to check out some of the best looks from the New York Fashion Show Spring 2020 that you need to start considering how to incorporate into your spring wardrobe.
Pistachio Green
The designer, Phillip Lim shows us how to pull off this upcoming new color trend, which reminds us of food. Pistachio green is a quirky alternative to the conventional pastel tones that we typically wear around spring.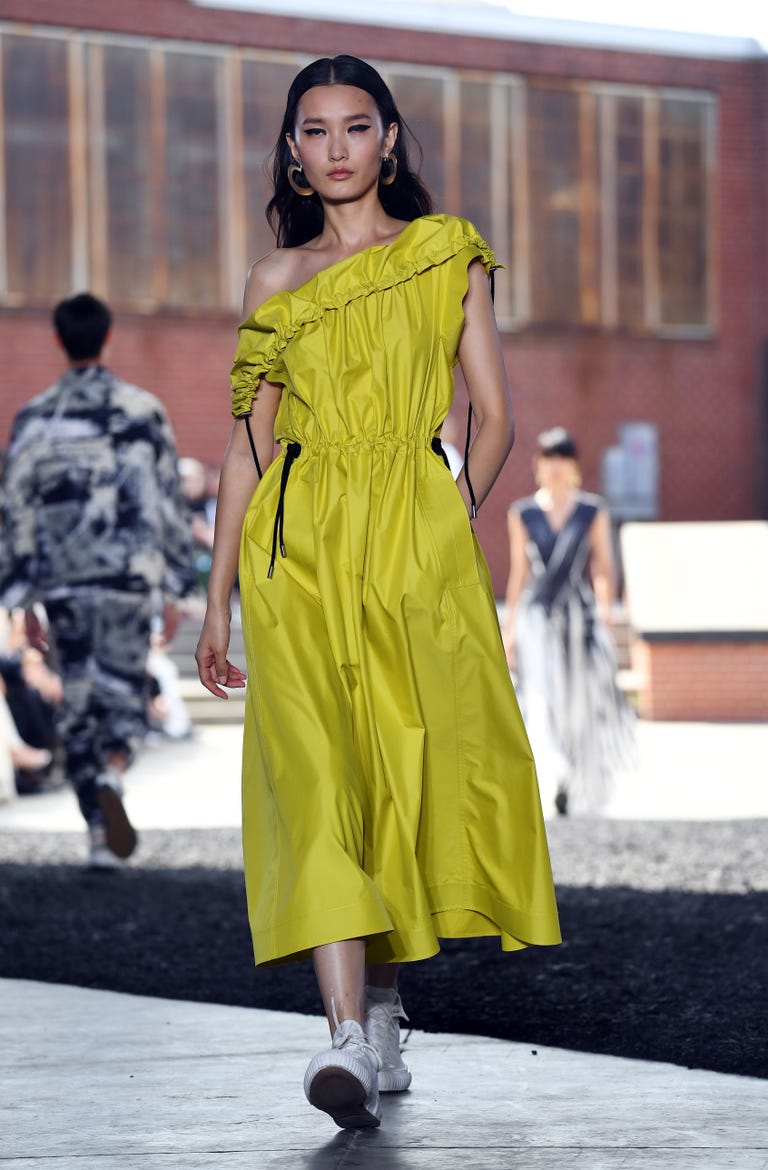 Peekaboo Tops
This Tommy Hilfiger gown shows off one of the biggest upcoming street styles for this spring. Best part is we can still show off our shoulders but now give our bellybutton a little peekaboo. Expect to see designs that sweep to the side, as if they were show curtains revealing the star of the show.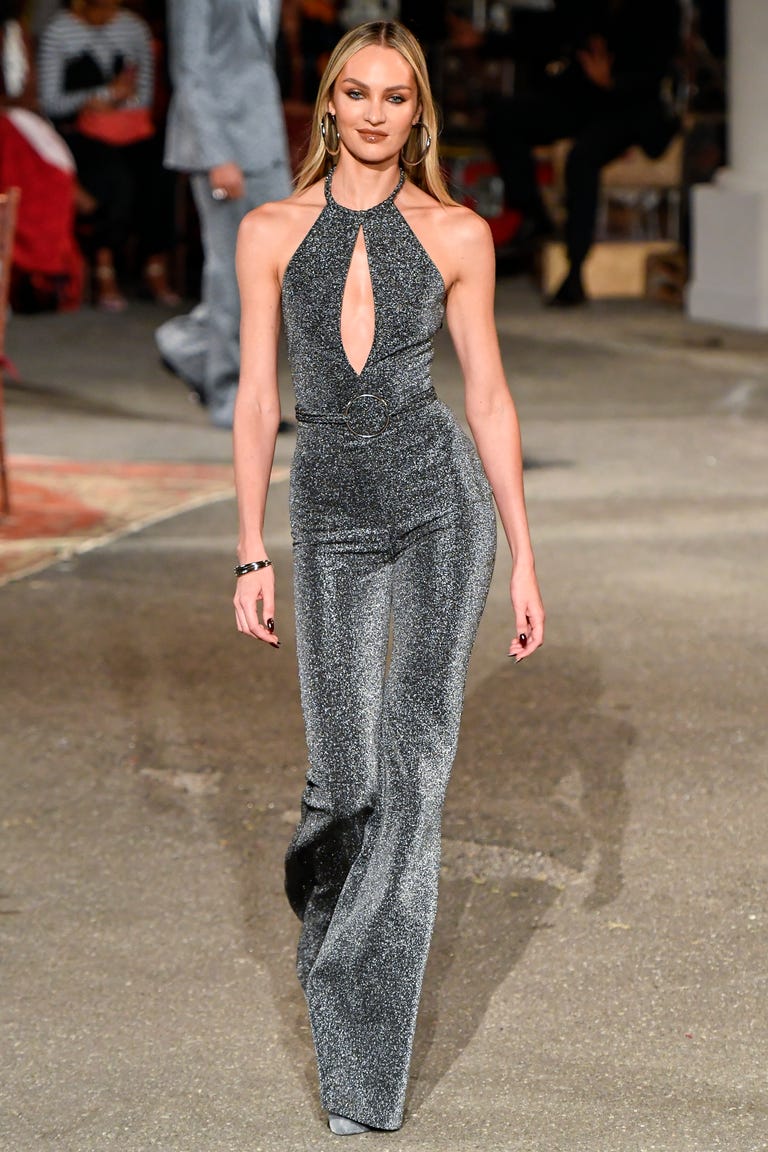 Cellophane Fabrics
In the past, we turned to sequins for that extra statement but spring 2020 wants us to swap in our sequins and replace them with a cellophane type fabric. Tibi gives a glimpse at a shiny-cellophane type in their catwalk and giving it a more updated look.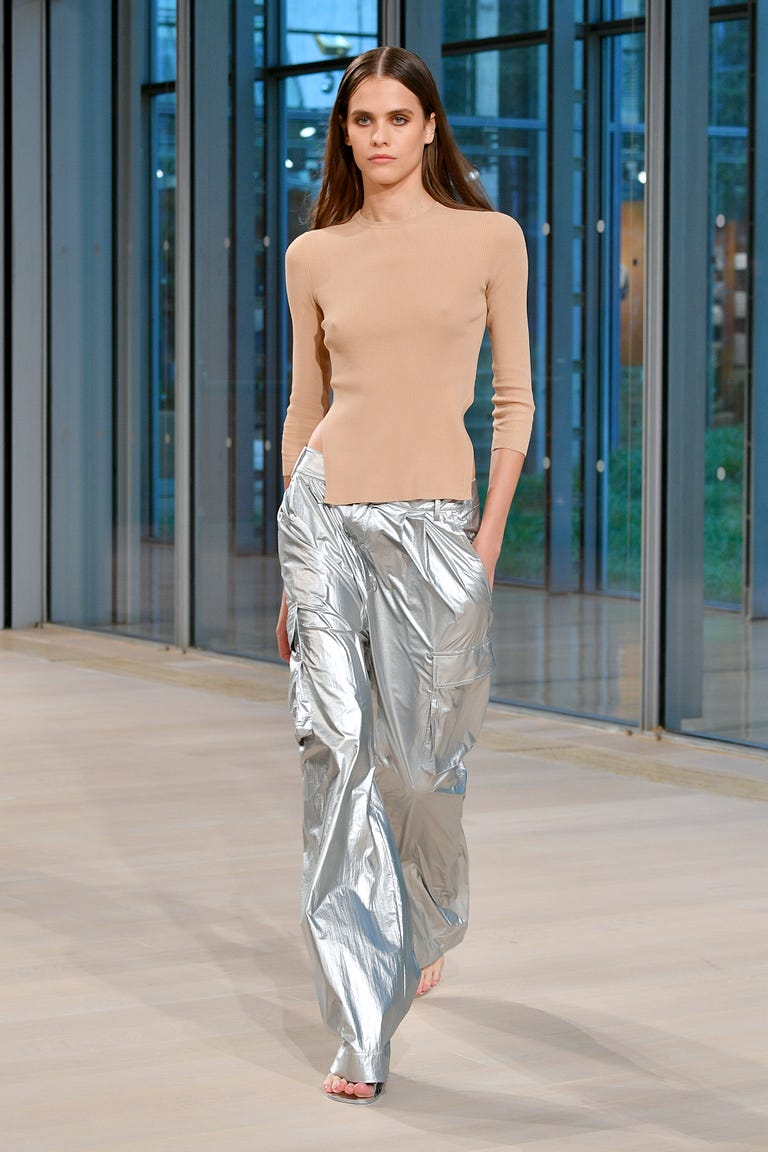 Peachy Peach
Yet, there is another food inspired color trend for this spring. So, let us present you with next spring's peachy pink. Who says we can't wear our favorite foods? Christopher John Rogers's peachy pink disco gown with hot pink stilettos is definitely a look that we hope we see again.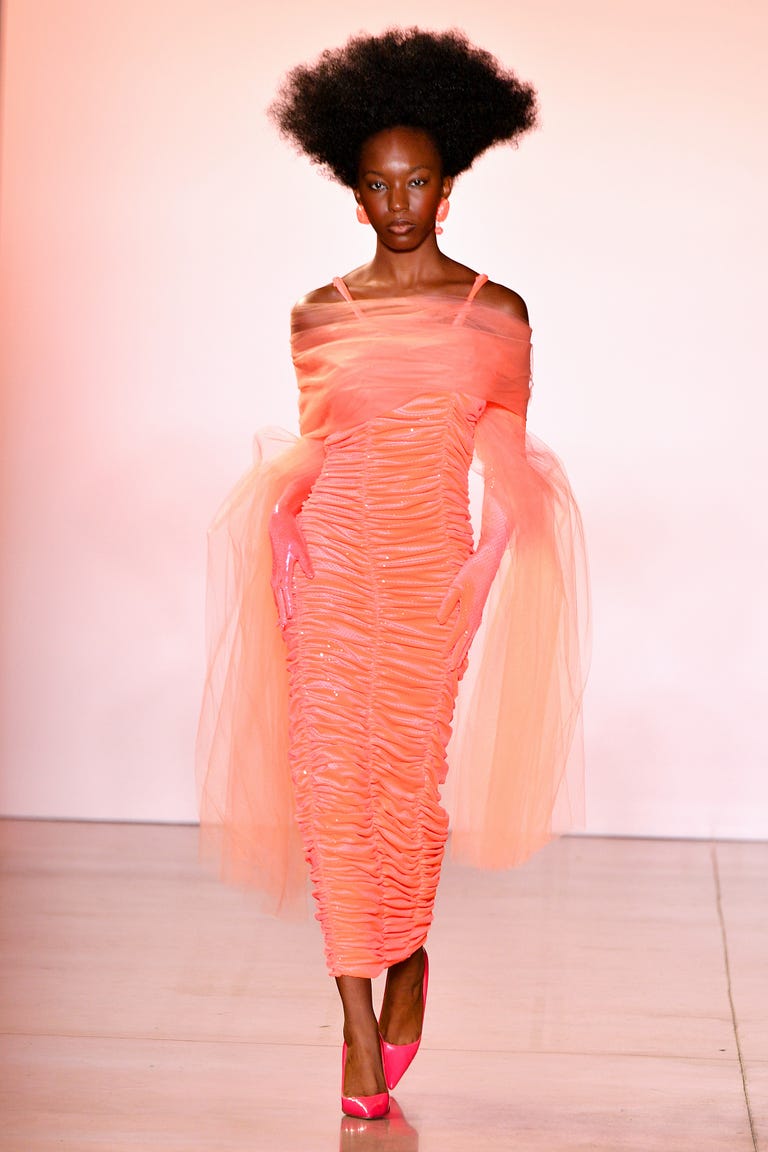 Buttery Yellow
We all agree that yellow is the perfect color for this spring as it reminds us of everything we love, butter, daffodils and sunshine. Ryan Roche embodies the mellow buttery tone of yellow in probably the most beautifully designed summer dress.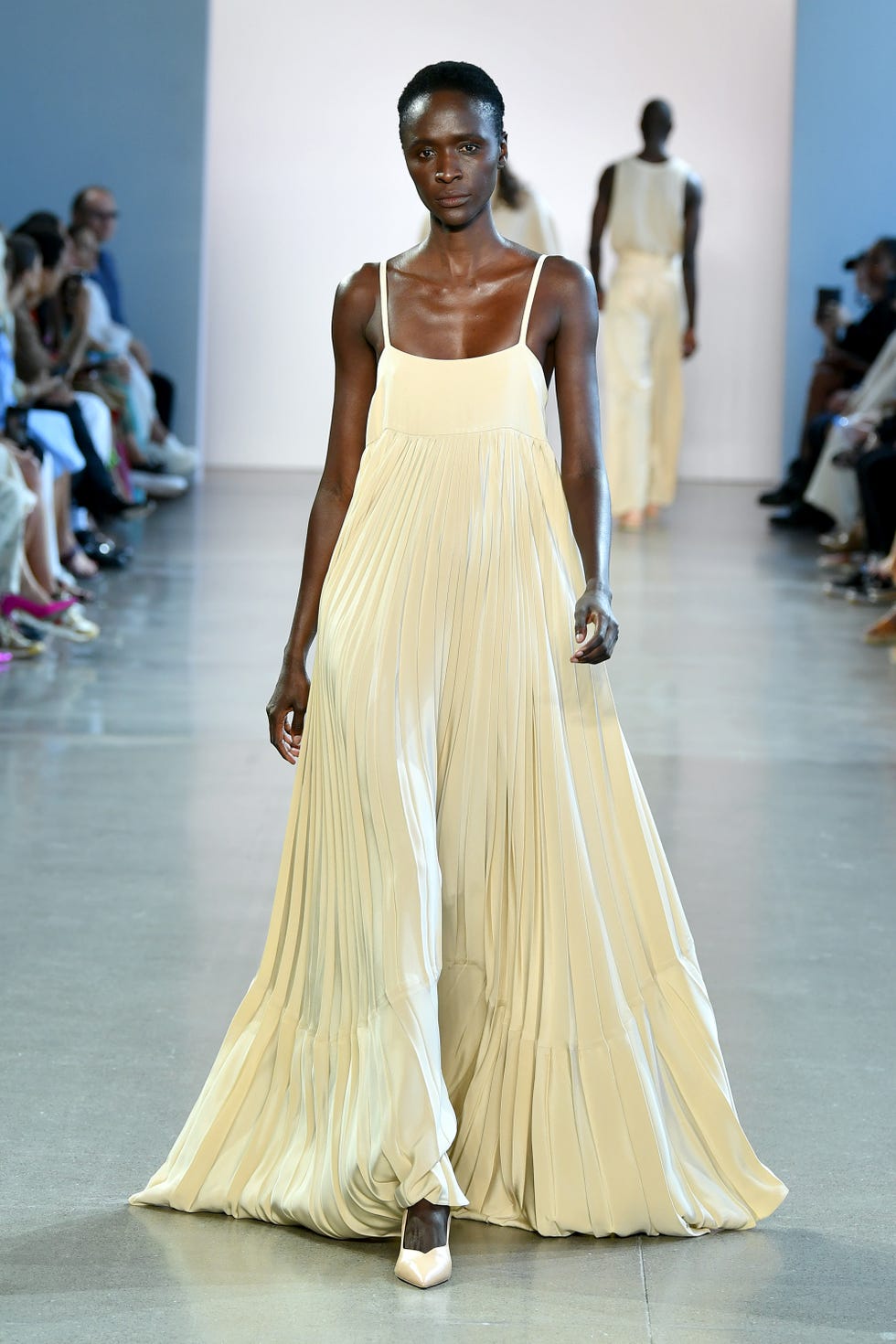 Crochet
Looking for something for those chilling spring days but don't feel like wearing a leather jacket, then show off your creative side with a crocheted garment. Crocheted items have slowing been gaining popularity for the last few seasons.
Alejandra Alonso Rojas' lovely spring dress shows us that crochet doesn't have to remind us of our grandma's house.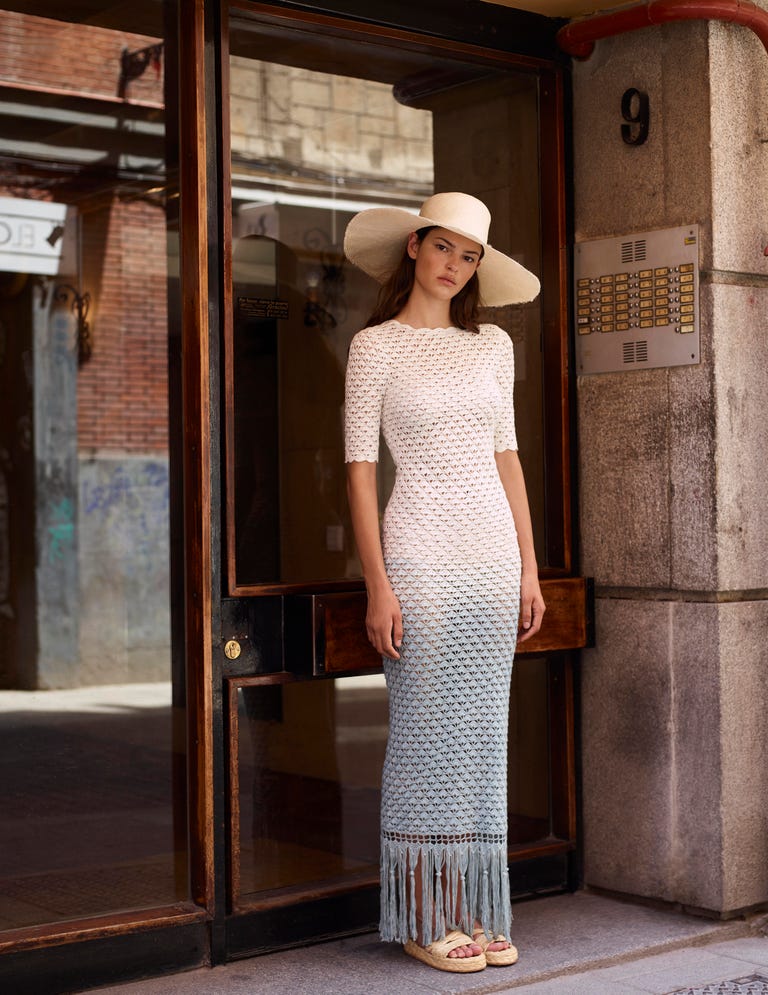 Rainbow Bite
Having a hard time choosing what color suits you best? No need to fret, this spring, expect to find brightly colored rainbow styles. Why should you choose one color when you can wear Technicolor? Oscar de la Renta stole the show with his muted rainbow colored ensemble.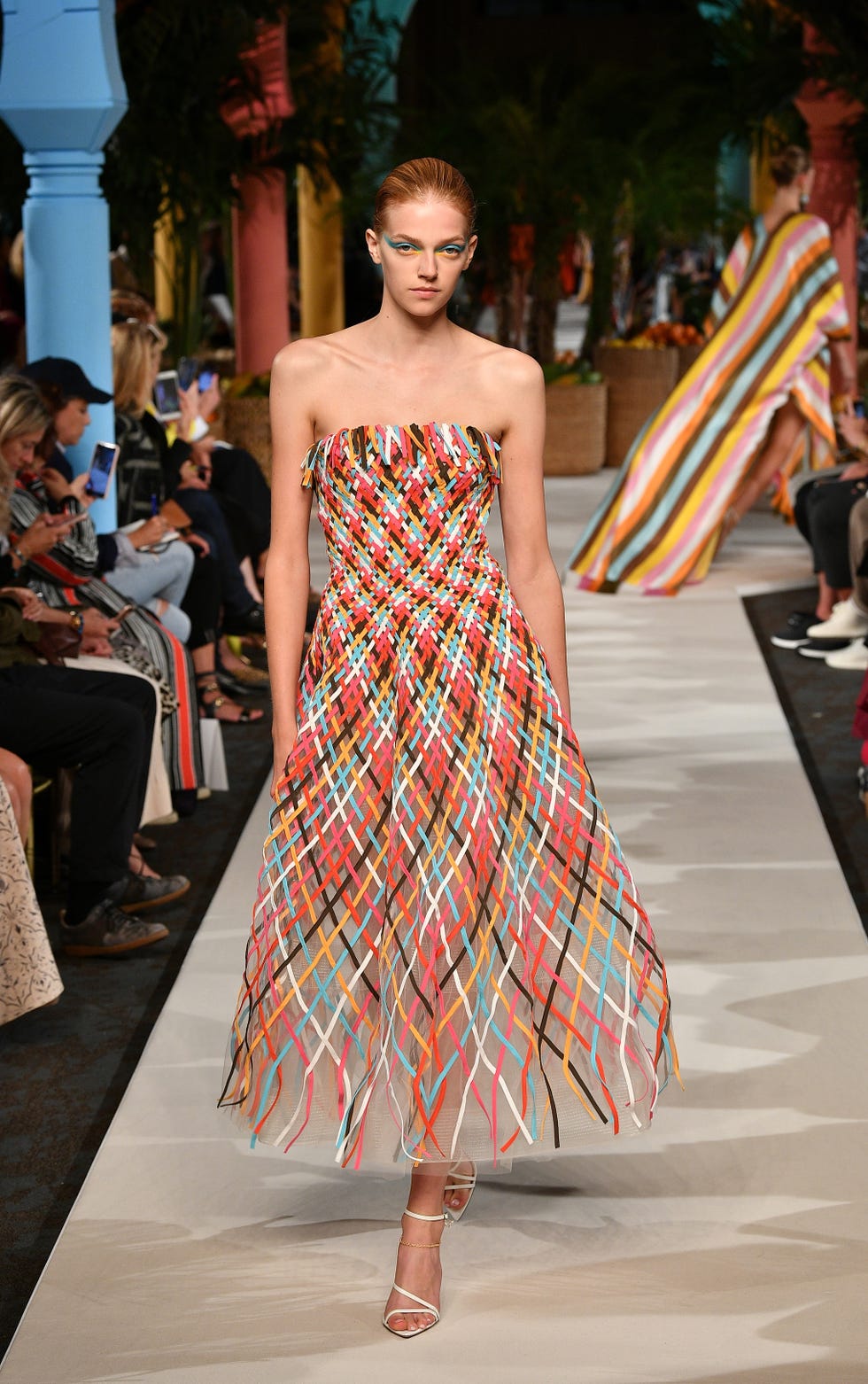 Lace
We don't mean that delicate lace that is found on our lingerie but from your mom's dining room table. This spring get ready to embrace doily lace that would make even the most beautiful table proud. Self-Portrait's lavender gown shows how doily lace can look modern and stylish.