Celebrities, yearly, embrace the free-spirited, almost mischievous attitude of the American Music Awards' red carpet and this year was no exception. Artists and celebrities alike traded in their conventional glamorous gowns and evening wear for something a little more risqué, playful and quirky.
American Music Awards are one of the biggest music events of the year, which draws out the best artists from our nation and others. Check out some of the most exceptional Red Carpet fashion statements this year, were from Taylor Swift, Selena Gomez to Lizzo.
Carrie Underwood
Underwood's thigh-high slit dress looked incredible on her. Her right leg alone deserves to win an award for most sex appeal. Carrie Underwood was one of the main hosts of the show and broke down in tears when she won the country album of the year, yet again.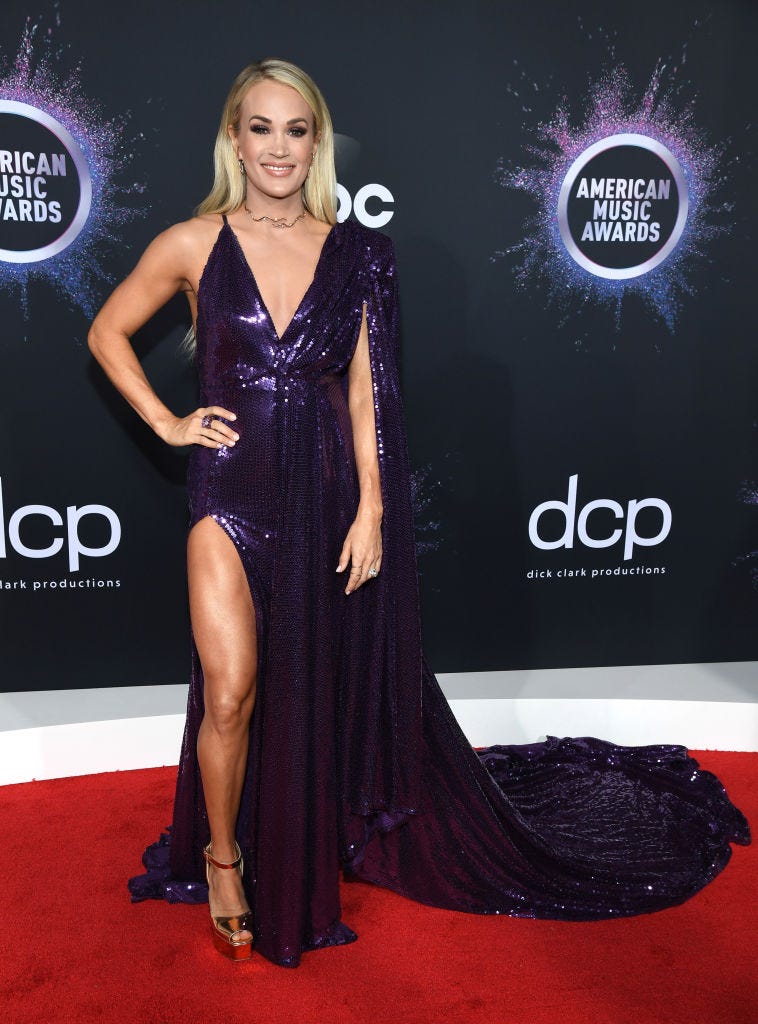 Maya Hawke
Maya Hawke looked like royalty in her sparkly black ball gown designed by Maria Grazia Chiuri for Christian Dios. Her gasp-worthy gown definitely makes the list of the top three best dressed at the American Music Awards 2019.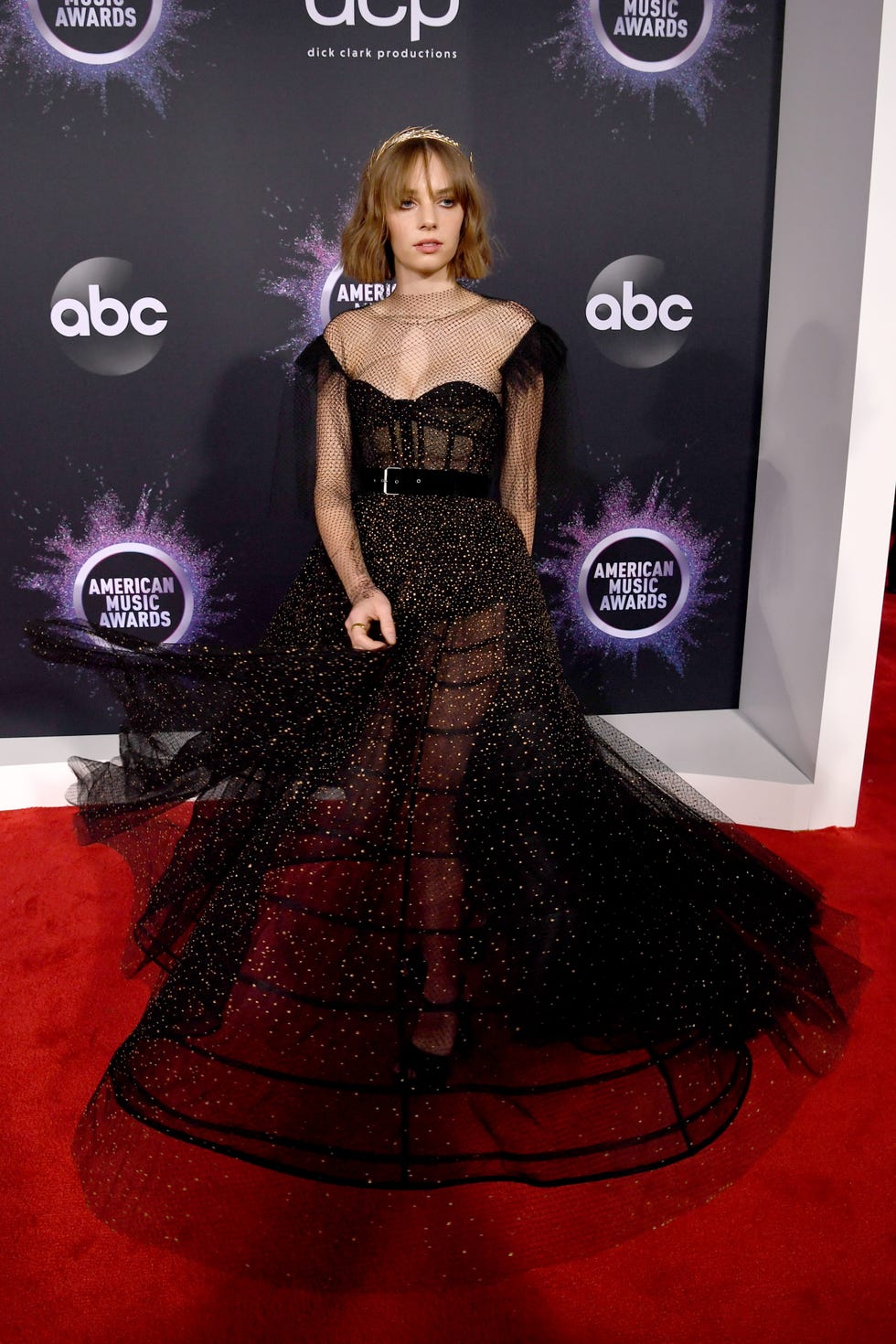 Christina Aguilera
Christina Aguilera stunned the crowds with her mesmerizing live performance of "Fall on Me." She managed to find a gown that could showcase her powerful voice by wearing a dazzling all-white beaded dress with platform boots and the over-exaggerated shoulders. Check out her shite accessories, including her white nails.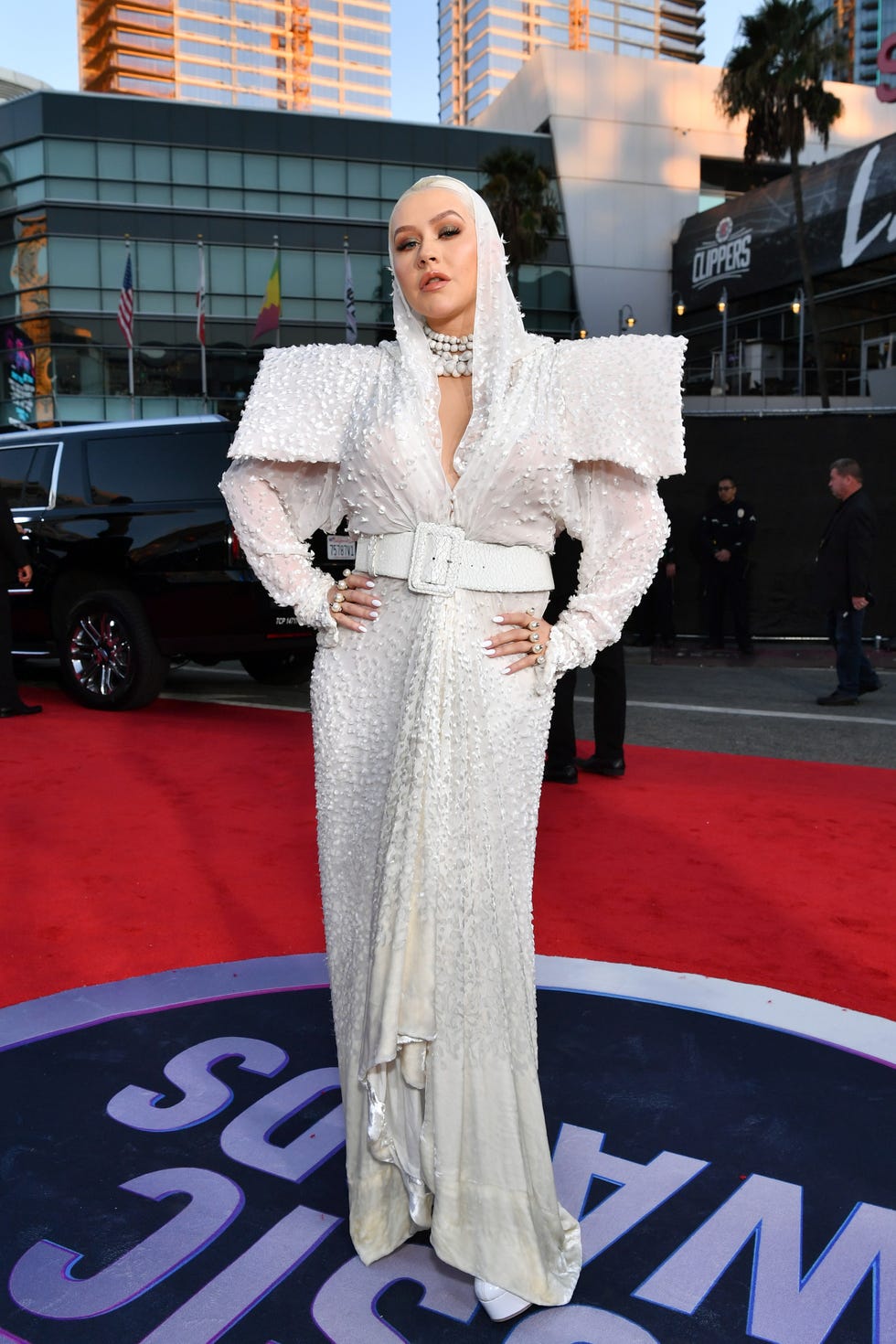 Heidi Klum
Heidi Klum put her long flawless legs on display with a poofy-feathered mini dress at the American Music Awards this year. Klum looked absolutely amazing in her navy colored sleeveless mini dress. For added glam, she left her goldilocks half-up and half down to show off her dazzling diamond earrings.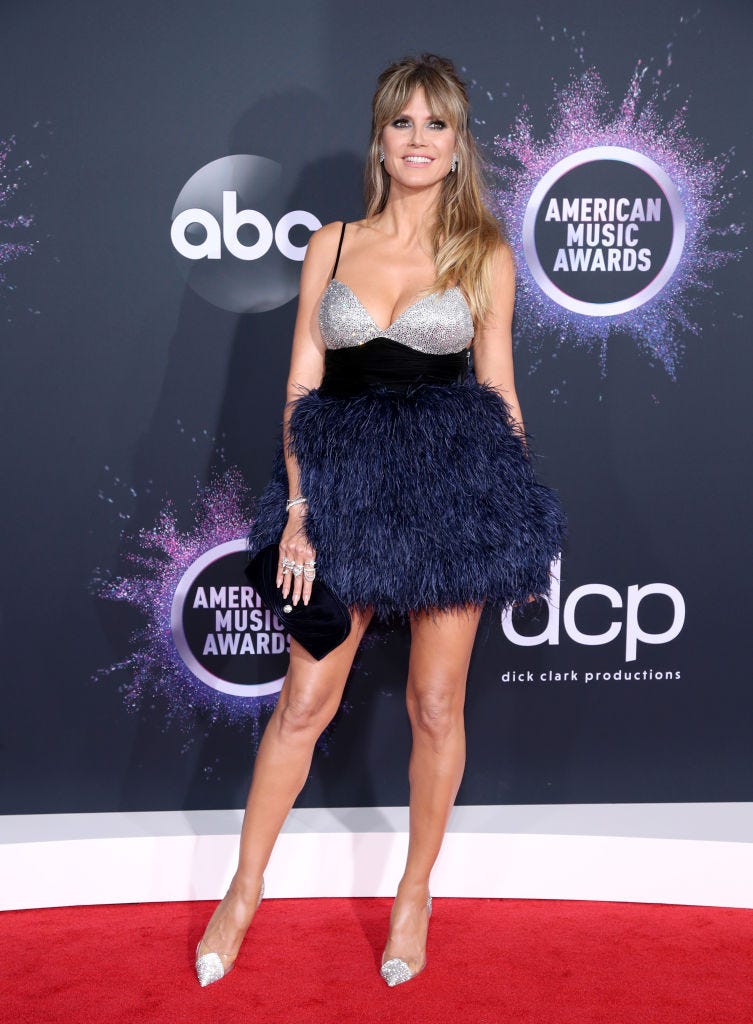 Taylor Swift
Taylor Swift looked insanely gorgeous on the red carpet in a sparkling forest green dress with thin spaghetti straps at the American Music Awards. Her over the knee black boots and black diamond-shaped pendant earrings elevated the singer even more. She won best artist of the year and we give her another award for best dressed!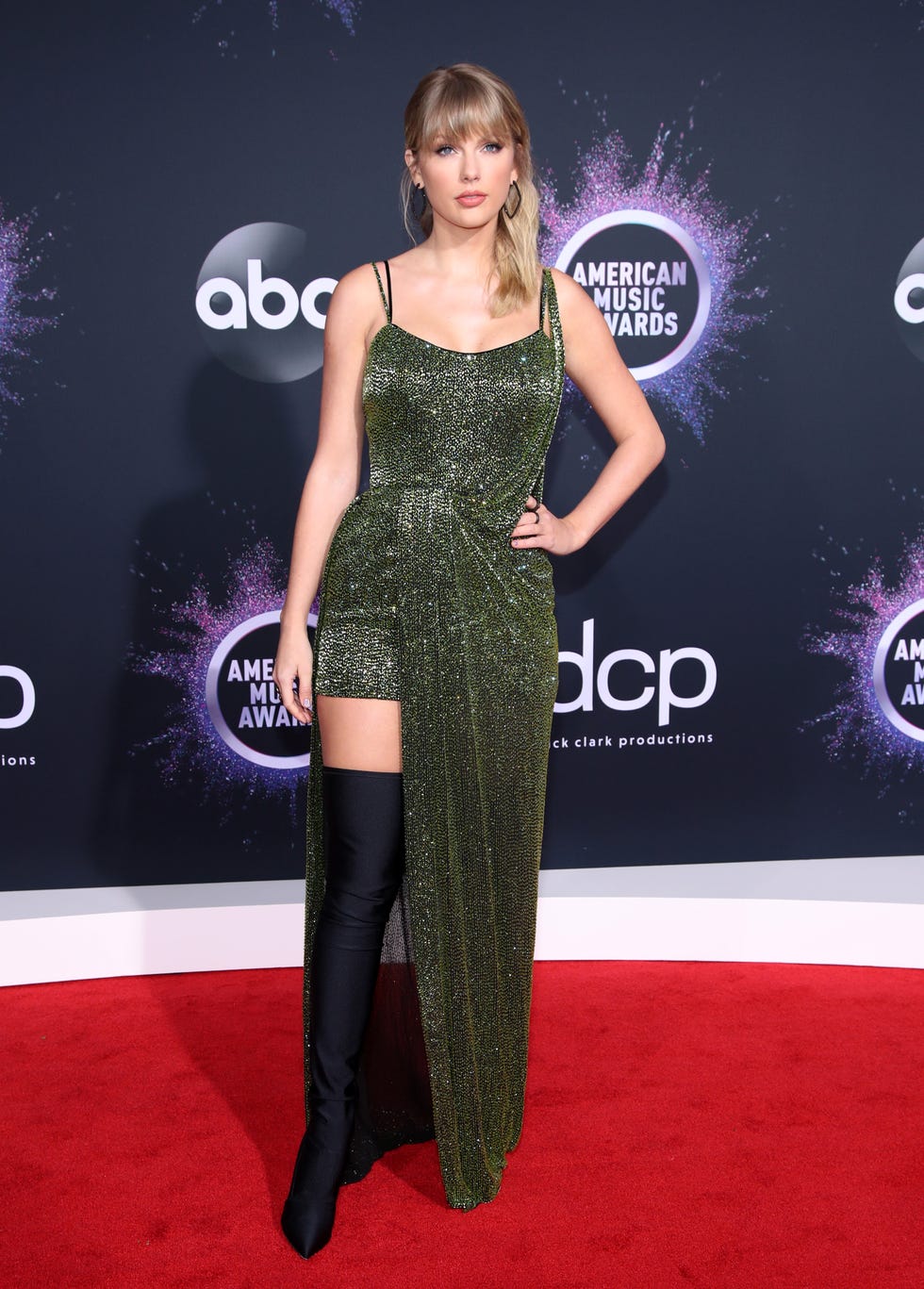 Tyra Banks
We give Tyra Banks an award for the best powersuit ever, even though we don't quite consider it to be red carpet material! She rocked the tanned colored suit with extra-wide shoulders with her black bra underneath, accessorized with black gloves, black-tipped pumps, and an oversized wide rim hat.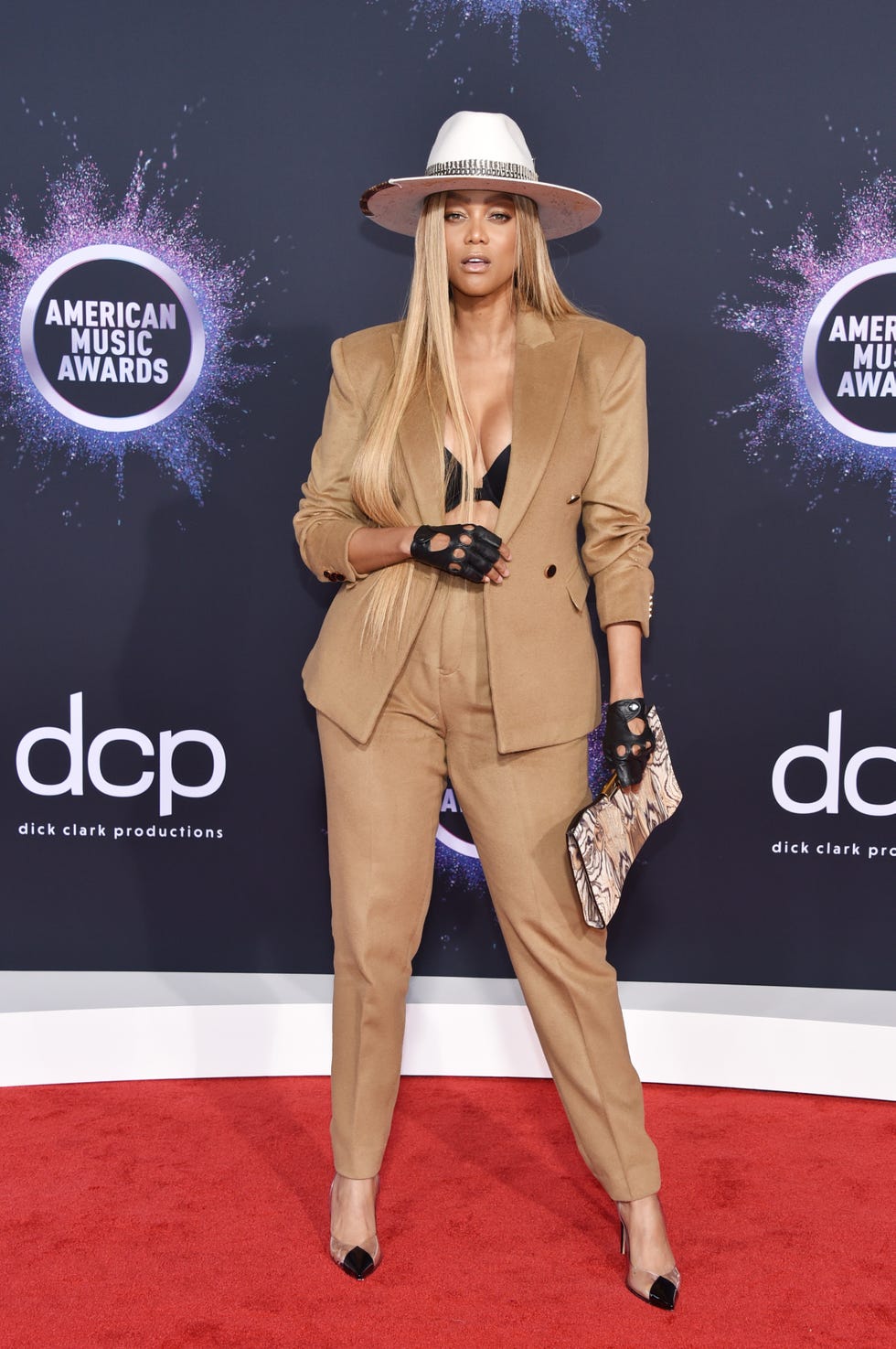 Shania Twain
The Canadian country singer illuminated the red carpet with her silky golden blouse with a built-in scarf that was tucked into a sequined mermaid extra long black skirt with sheer tulle touches. But her on-stage performance stole the show at the American Music Awards!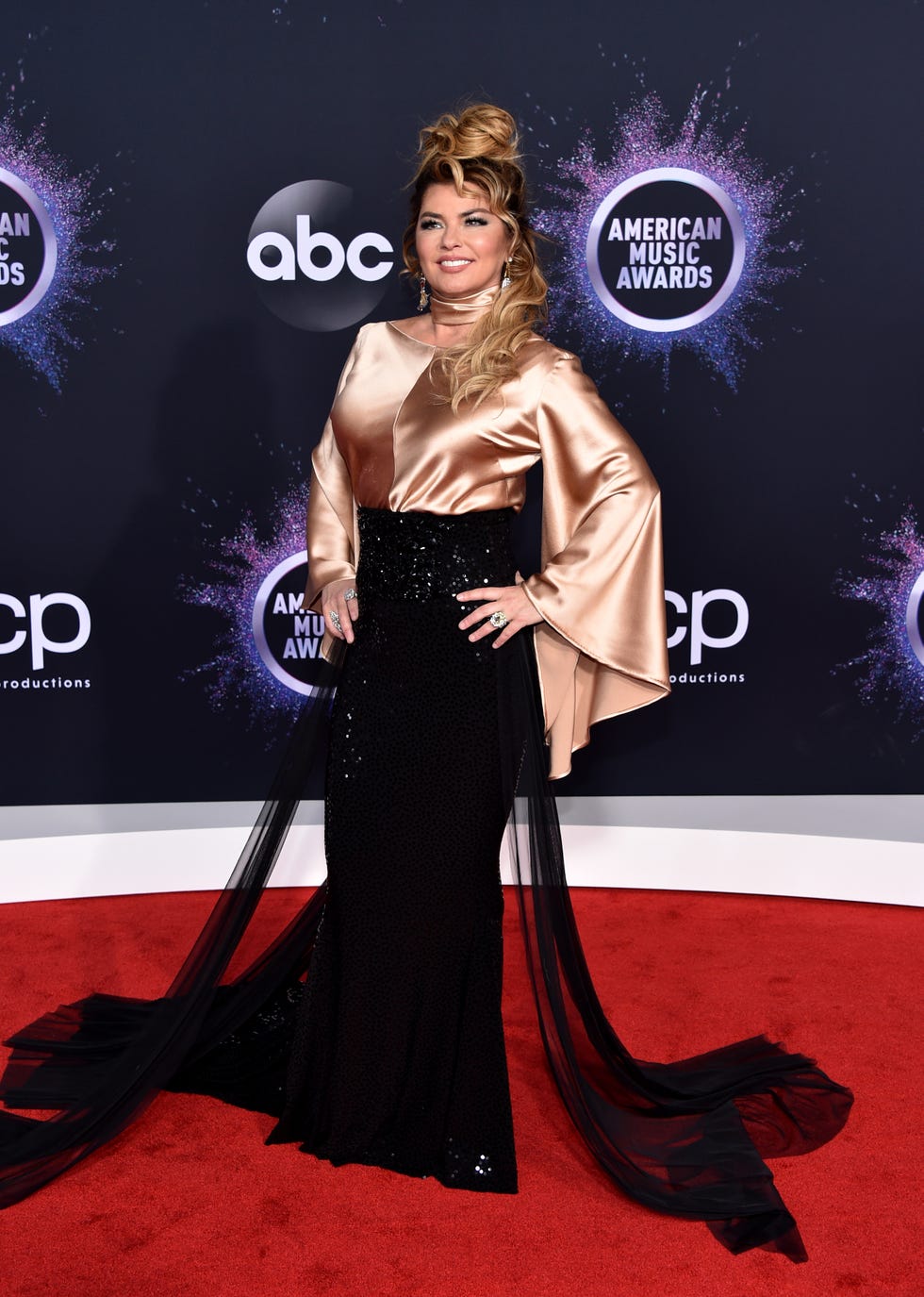 Selena Gomez
Selena Gomez looked absolutely charming in her strapless neon lime green Versace mini dress with detailing around the waistline. She polished off her look with a pair of matching lime green stilettos and over-the-top diamond necklace compliments of Roberto Coin.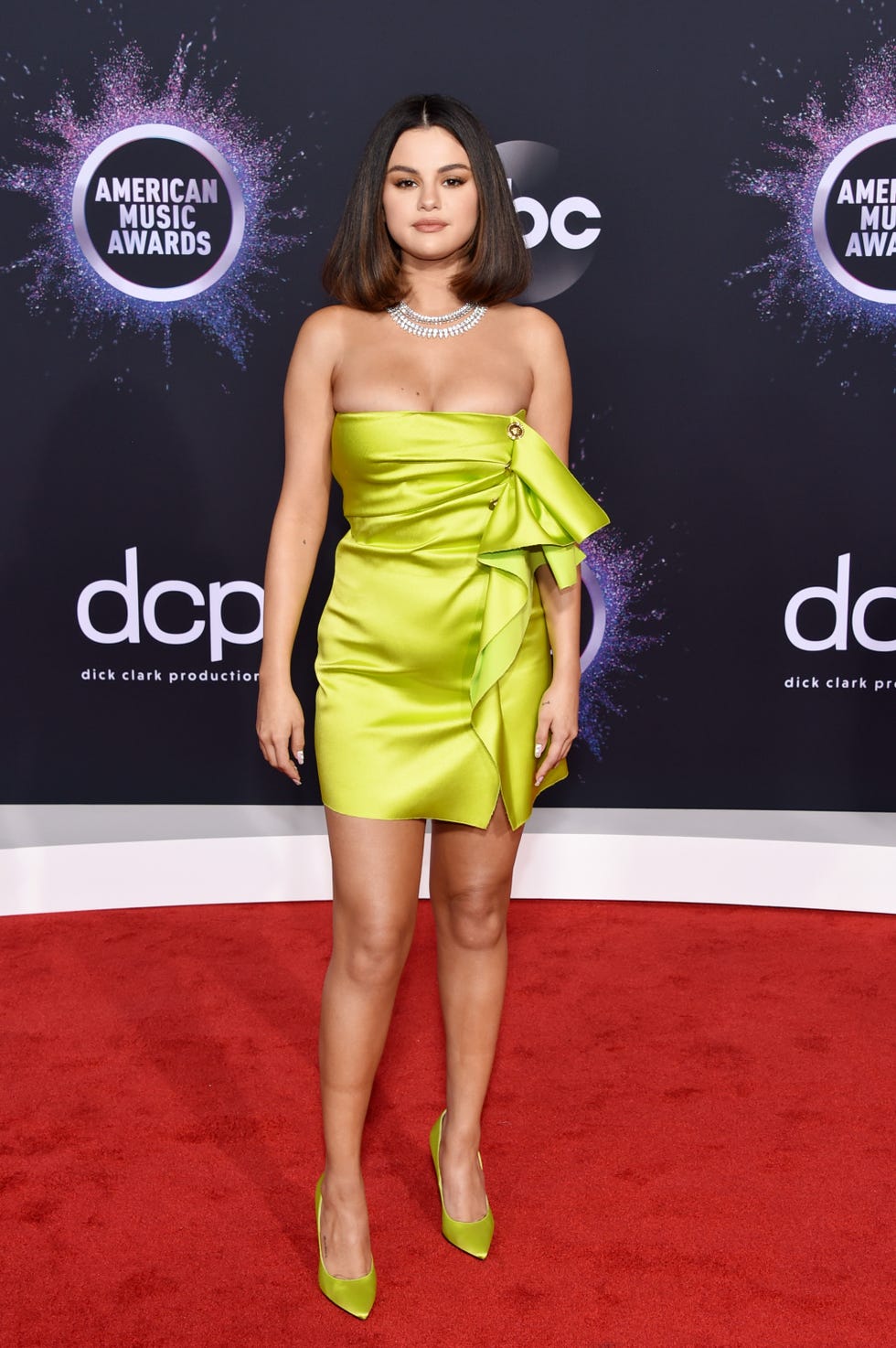 Lizzo
We adored Lizzo's style on the American Music Awards 2019! She wore a one-shoulder coral toned mini dress with ruffles by Valentino with an extremely tiny white purse. Plus her strappy white sandals elongated her legs and how can she not mention her signature nails.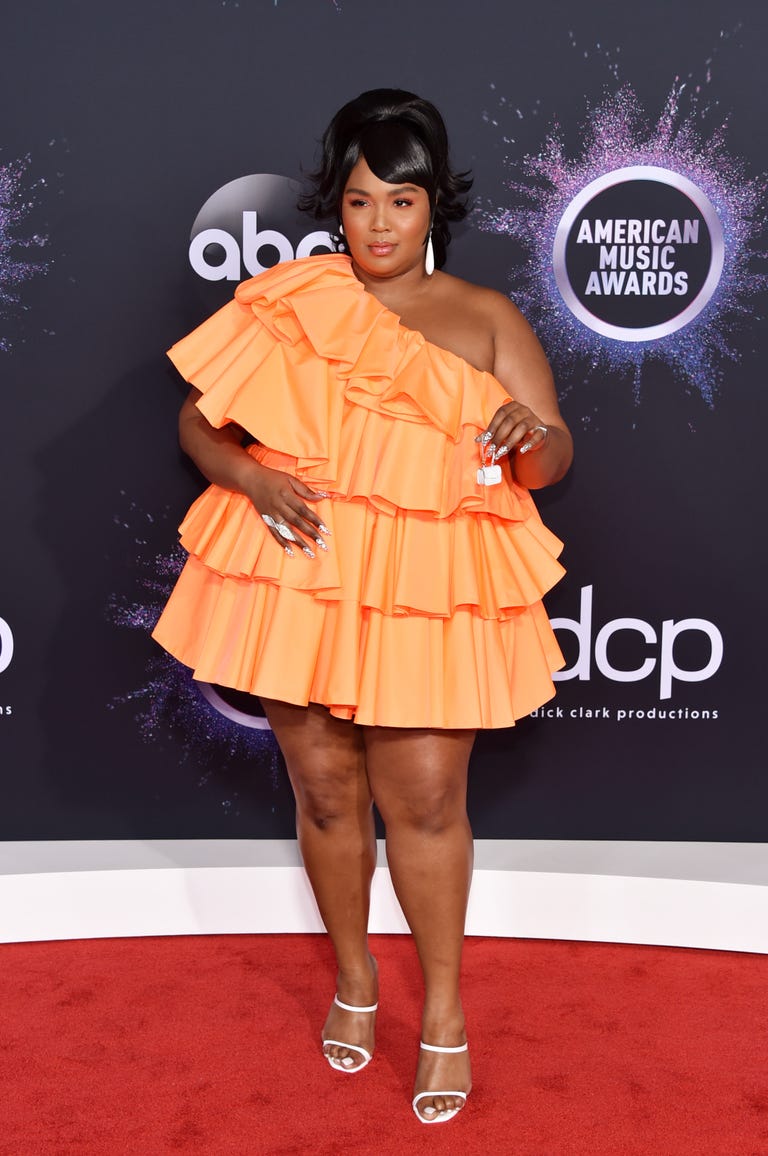 Kesha
We honestly can't decide whether we love or hate this look? Kesha wore a bold printed bathrobe by Versace with matching boots. Her hair even had a wet look to it, as if she had just stepped out of the shower but still had time to add some bling with gold jewelry.